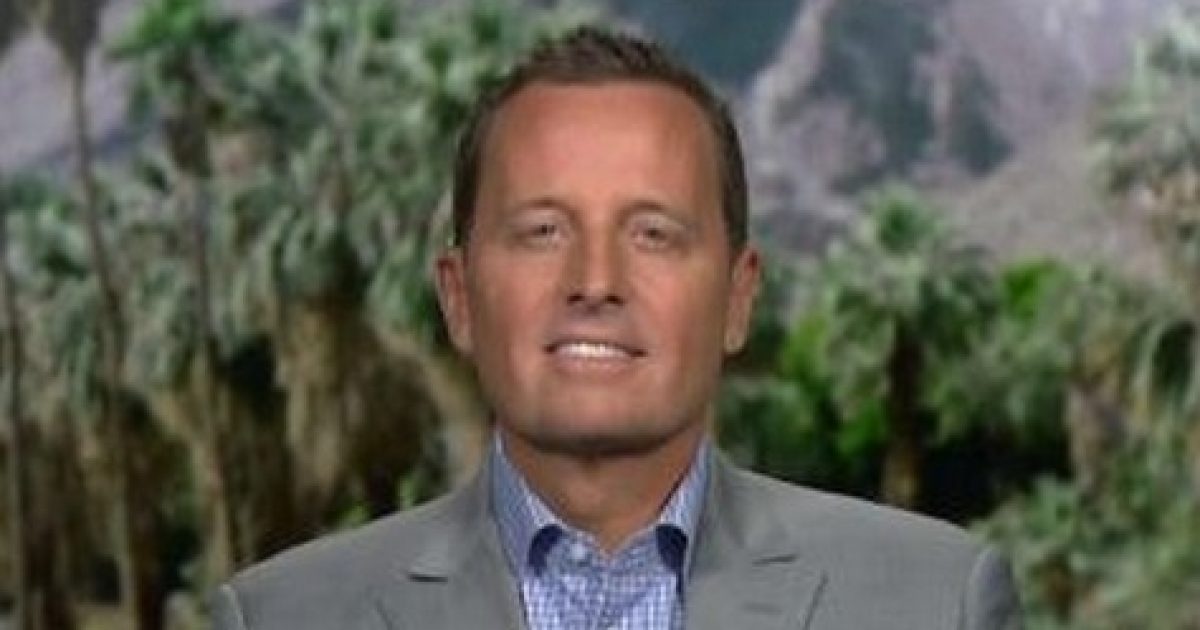 You gotta love Richard Grenell, President Donald Trump's Ambassador To Germany. He is helping achieve these sanctions through his personal diplomacy with German businesses. After President Obama signed the Nuclear Deal with Iran, German businesses used this open door to work out trade and business in Iran. That hit the rocks when President Trump withdrew from the deal because of Iran's non-compliance.
As Written and Reported By Saangar Enjeti for the Daily Caller:
U.S. Ambassador to Germany Richard Grenell is quietly convincing German companies to discontinue business with Iran.
Trending: The Liberals have a strategy to take over RED states
Grenell has scored a series of victories in recent days by successfully lobbying against a $400 million payment from the German central bank to the Islamic Republic and convincingcar company Daimler to cancel expansion plans in the country.
take our poll - story continues below
Is Biden's Vaccine Mandate Unconstitutional?
Completing this poll grants you access to Great American Republic updates free of charge. You may opt out at anytime. You also agree to this site's Privacy Policy and Terms of Use.
Many German businesses rushed to do business with Iran after the signing of the nuclear deal in 2015.
The Trump administration, however, has pulled out of the nuclear deal and announced Monday that it would re-impose the same economic sanctions on Iran that the Obama administration removed as part of the deal. The new economic sanctions will limit Iranian ability to use the U.S. dollar, to trade in precious metals, and target its import/export businesses to the United States.
The sanctions also affect any business that wishes do business with U.S. entities.
"The Trump administration intends to fully enforce the sanctions reimposed against Iran, and those who fail to wind down activities with Iran risk severe consequences," the White House warned in a Monday……
KEEP READING THERE IS WAY MORE AT THE LINK BELOW:
Trump's Ambassador To Germany Scores Another Victory Against Iran | The Daily Caller