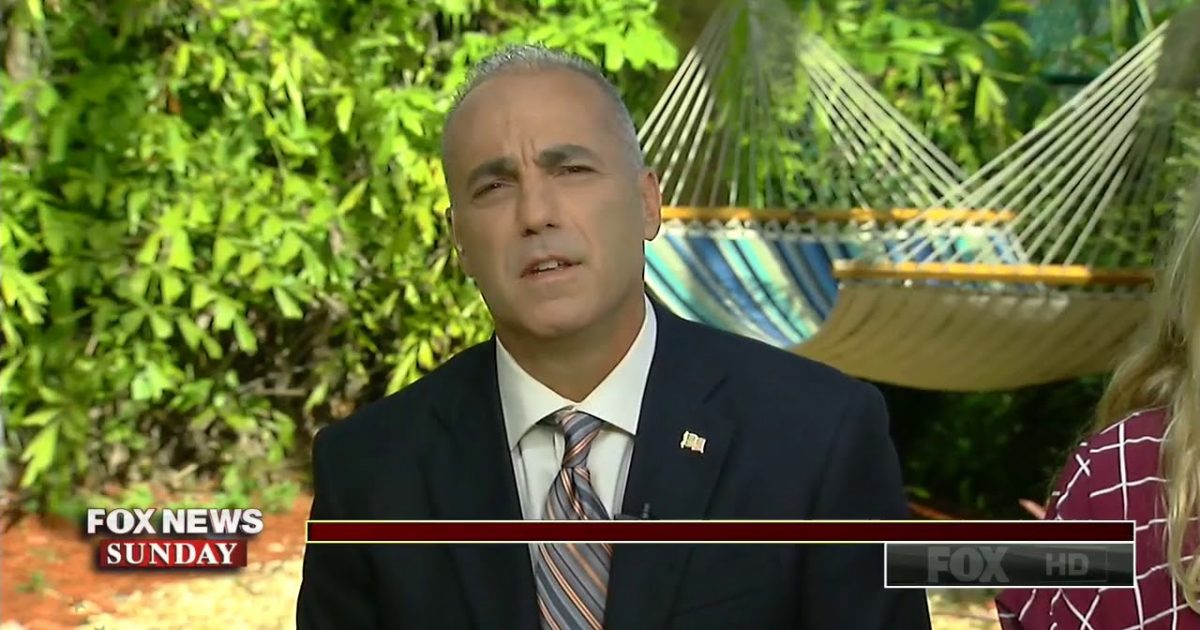 The Parkland Shooter had been in the Obama created PROMISE program. Superintendent Robert W. Runcie had said that this program did not exist in Broward County? You would think that he would know about this program. Mr. Runcie came up with this program in Chicago schools and that is why Broward hired him away. What is the real story behind this?
Everyone is starting to see how incompetent @RobertwRuncie is. Putting his personal gain before the safety of @browardschools students and teachers is coming to an end. Why don't you come out and admit you had access to safety funds? 17 lives lost but nothing changed #SAD #FIXIT

— Hunter Pollack (@PollackHunter) May 7, 2018
.@RobertwRuncie another lie you told is exposed… The PROMISE program you implemented into our schools allowed 18-1958 to stay in the @browardschools. It cost 17 lives. Our school board is filled with compulsive liars. This must stop.#FIXIT https://t.co/9daF6CNoyw

Trending: World Wide Web Founder Worried About the Growing Power Wielded by Google and Facebook

— Hunter Pollack (@PollackHunter) May 7, 2018
take our poll - story continues below
Should Congress Remove Biden from Office?
Completing this poll grants you access to Great American Republic updates free of charge. You may opt out at anytime. You also agree to this site's Privacy Policy and Terms of Use.
I was repeatedly told that the Parkland shooter was never in the Promise Program I was asking questions about. Now it turns out that in fact he was. https://t.co/q1JTbDXoU3

— Marco Rubio (@marcorubio) May 7, 2018
As Written and Reported By Ryan Saavedra for the Daily Wire:
Late on Sunday night, local Florida media reported that the gunman who shot up Marjory Stoneman Douglas High School in February was assigned to a controversial Obama-era disciplinary program which Broward County Public Schools superintendent previously denied existed multiple occasions.
WLRN reports:
Two sources with knowledge of [the shooter]'s discipline records told WLRN he was referred to the so-called PROMISE Program for a three-day stint after committing vandalism at Westglades Middle School in 2013.
Superintendent Robert W. Runcie implemented the PROMISE Program in Broward County Public Schools in 2013 at the behest of the Obama administration's efforts to reduce the number of minority students who ended up in prison from crimes that they committed on campus.
The Daily Wire's Ben Shapiro analyzed a report from Real Clear Investigations and wrote that Broward County Public Schools "had rewritten its disciplinary policies to make it nearly impossible to suspend, expel, or arrest students for behavioral problems including criminal activity."
School district spokesperson Tracy Clark told WLRN on Friday that administrators in the district were analyzing the shooter's records….
KEEP READING THERE IS WAY MORE HERE:
BOMBSHELL: Parkland Shooter Was Assigned To Obama-Era Program, Superintendent Lied, Report Suggests | Daily Wire