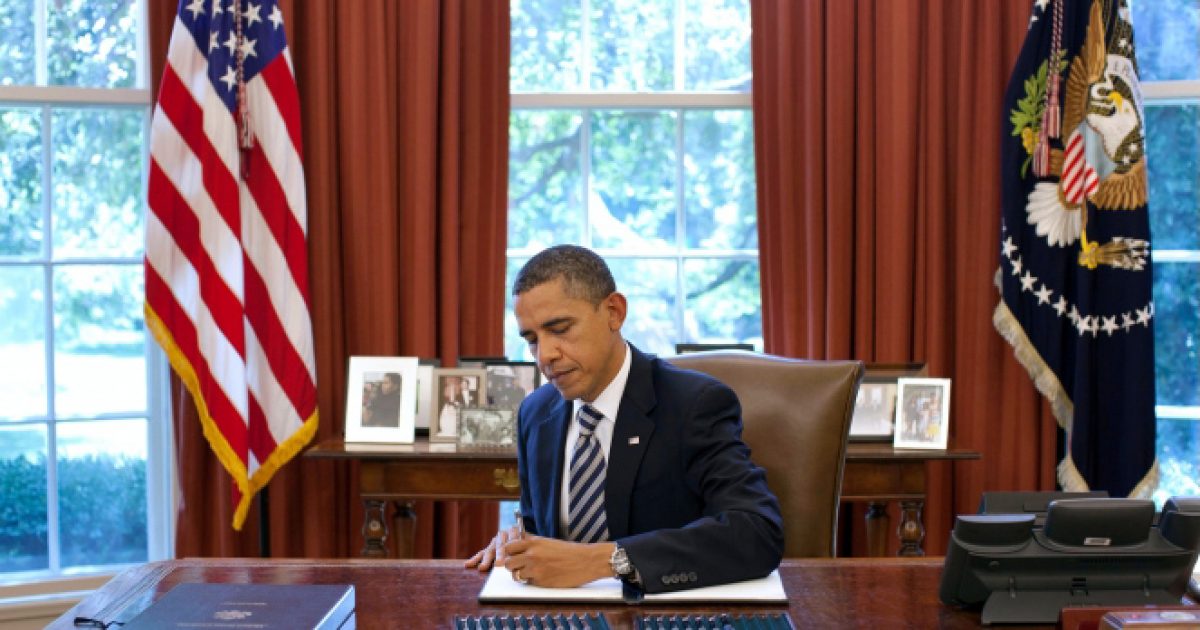 BOMBSHELL text messages point to Obama's White House possibly being in charge of Operation Crossfire Hurricane. That is the FBI code name for the Trump-Russia collusion investigation. These just-released texts can hardly be interpreted any other way. These texts are from the Strzok-Page treasury of anti-Trump messaging. Here is what is known so far.
As Written and Reported By The Right Scoop:
We have new text messages via The Hill's John Solomon that indicate the White House was either running or trying to run the secret FBI counterintelligence investigation into the Trump campaign in 2016.
Trending: Kanye West: 'I Am Running for President of the United States'
Here's what Solomon write that occurred just days after the official FBI investigation was opened on July 31:
take our poll - story continues below

Should Congress Remove Biden from Office?

Completing this poll grants you access to Great American Republic updates free of charge. You may opt out at anytime. You also agree to this site's Privacy Policy and Terms of Use.

THE HILL – Over several days, they exchanged texts that appear to express fears of political meddling or leaking by the Obama White House, the Department of Justice (DOJ) and the CIA.

"This is MUCH more tasty for one of those DOJ aholes to leak," Strzok wrote as the two FBI colleagues — then having an affair, the bureau later told Congress — debated how long they could delay a CIA-FBI meeting so as to "not play into the agency's BS game."

They voiced alarm when an FBI colleague — "Liz" — suggested the Obama White House was about to hijack the investigation. "Went well, best we could have expected," Strzok texted Page after an Aug. 5, 2016, meeting. "Other than Liz quote 'the White House is running this.' " Page then texted to assure Strzok of a paper trail showing the FBI in charge: "We got emails that say otherwise."

The next day, they went into further detail about their White House concerns. "So maybe not the best national security president, but a genuinely good and decent human being," Page texted Strzok, …..
OMG KEEP READING THERE IS MORE HERE!!!
BOMBSHELL new text messages suggest Obama White House was trying to run Operation Crossfire! – The Right Scoop