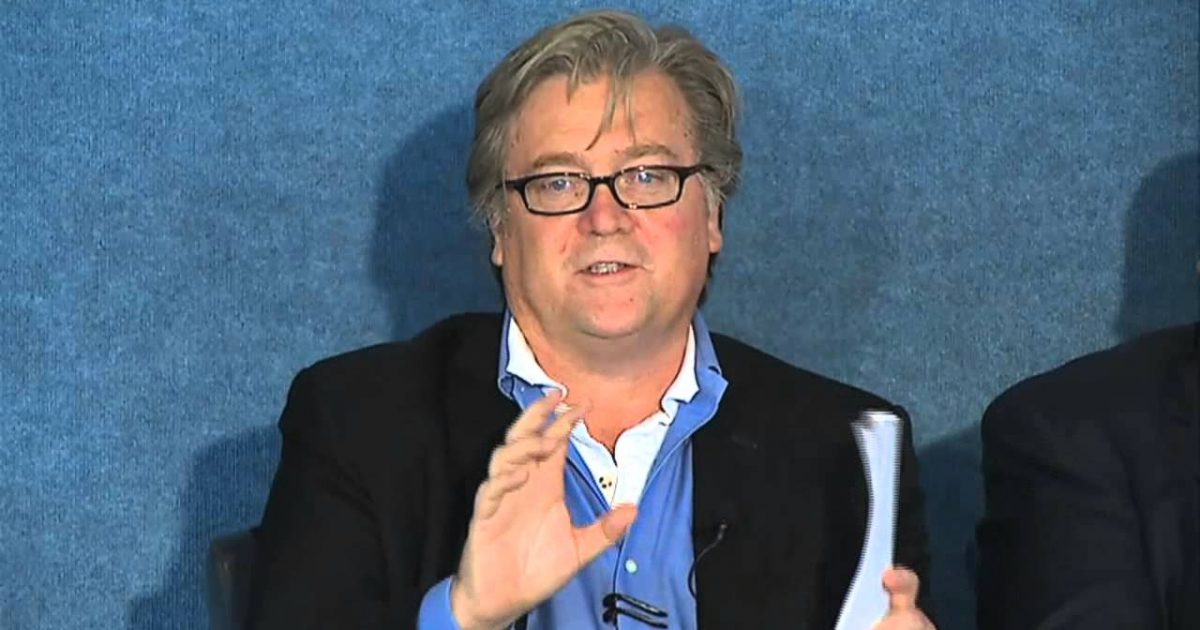 Not everyone is happy that Steve Bannon is in California. Mr. Bannon has been invited to speak at the California Republican Convention on Friday night. This is the same Steve Bannon that declared war on the GOP establishment last week. Will the speech by Mr. Bannon be the clarion call that Republicans need to invigorate the Republicans in the Golden State? What will the reaction of the mainstream media be to his appearance? This will make for some interesting coverage.
As Written By Phil Willon for the Los Angeles Times:
The California Republican Party's decision to invite right-wing provocateur and former presidential advisor Stephen K. Bannon to address its convention Friday created an unsettled concoction of excitement, dread and rubbernecking curiosity for GOP loyalists in the state.
Trending: BOOM! You can bet that Delta Airlines was not expecting this!
The keynote speech in Anaheim is scheduled less than a week after Bannon, who runs the far-right website Breitbart News, called for "a season of war" on the GOP establishment. The threat was aimed squarely at Republicans in Washington whom Bannon considers disloyal to President Trump and the conservative agenda.
take our poll - story continues below
Completing this poll grants you access to Great American Republic updates free of charge. You may opt out at anytime. You also agree to this site's Privacy Policy and Terms of Use.
Bannon will appear before a California GOP desperate to reverse its deteriorating influence in a state where it has been losing members and where Republican victories in statewide political races have been nonexistent for a decade. His admirers hope his speech will invigorate the GOP base and lure Trump supporters outside of the party into its fold. But Republican critics worry he'll undercut efforts to rekindle the party in a state where Trump and his policies remain widely unpopular.
Bannon tops a list of mostly Trump-aligned speakers set to address the convention, including Arkansas Sen. Tom Cotton and Fox News' Jeanine Pirro. State Republican Party Chairman Jim Brulte said he isn't worried about the stir Bannon might create among Republicans who have a distaste for him or the president.
"If two people agree on absolutely everything, there's no earthly need for one of them," he said.
Brulte and other state party leaders said Bannon's invitation was an easy call — he was Trump's top political strategist until August. His appearance will also attract television news cameras and pump life into what was expected to be a sleepy, three-day GOP convention.
But others in the party don't see it that way. Former Assembly Republican Leader Chad Mayes of Yucca Valley unleashed a series of rapid-fire tweets to blast the decision last…..
KEEP READING THERE IS MORE HERE:
Steve Bannon's speech to the California GOP tonight has some Republicans nervous – LA Times