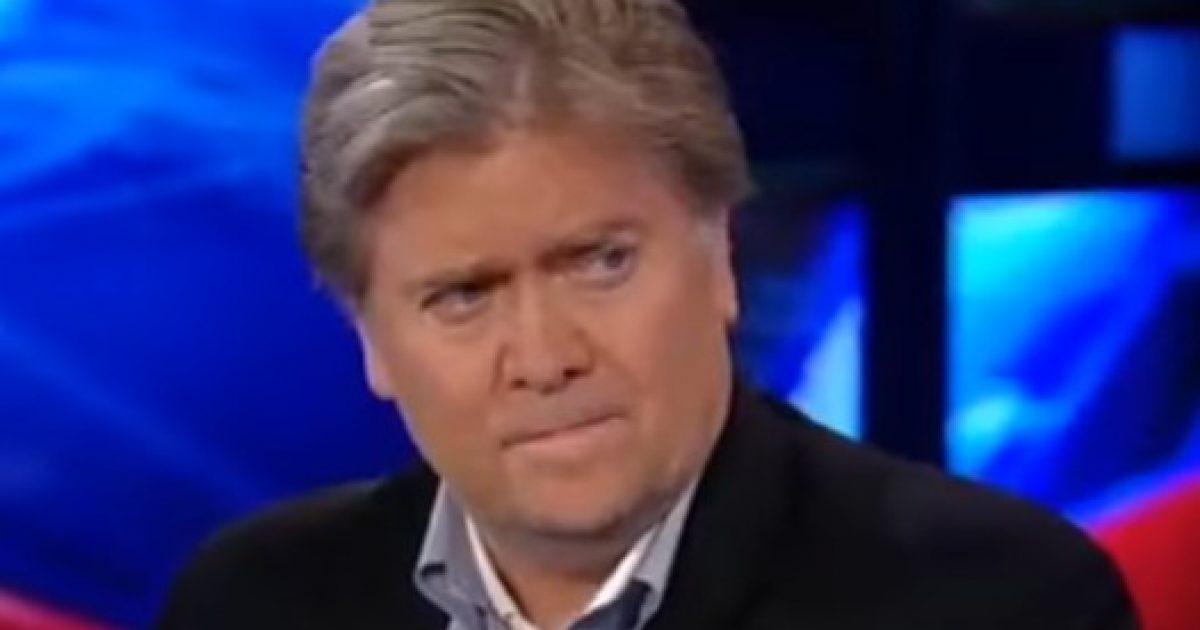 In what is seen as a counterpunch to Senator Mitch McConnel's remarks in the Rose Garden today, Steve Bannon moved his war against the GOP establishment to Arizona. There he will be appearing with Dr. Kelli Ward as she runs against incumbent Senator Jeff Flake.
This comes on the heels of McConnell's hand-picked candidate in Alabama being steamrollered by Bannon's pick, Judge Roy Moore. Judge Moore will be running in December against a Democrat opponent.
Dr. Kelli Ward has some real experience in her resume. She gave a spirited campaign against Senator John McCain in 2016. 
Trending: FBI Sends House GOP Classified Letter?
Mr. Bannon has called this a war against the GOP establishment and is very clear that he did not pick the war. The war was started by the establishment. Now Bannon wants this grass-roots effort to put the power back in the hands of the voters.
take our poll - story continues below
Is Biden's Vaccine Mandate Unconstitutional?
Completing this poll grants you access to Great American Republic updates free of charge. You may opt out at anytime. You also agree to this site's Privacy Policy and Terms of Use.
As Written By Michelle Moons for Breitbart:
Former White House Chief Strategist and Breitbart News Executive Chairman Stephen K. Bannon will attend an event for 2018 Senate candidate Dr. Kelli Ward in Arizona on Tuesday.
The event is headlined by conservative radio and soon-to-be Fox News host Laura Ingraham.
The New York Times' Maggie Haberman announced the news on Twitter:
In more senate anti-establishment news, Laura Ingraham invited Bannon to a Kelli Ward campaign event out West and he plans to attend.

— Maggie Haberman (@maggieNYT) October 16, 2017
The event will be held at the Hilton Scottsdale Resort.
Ward is challenging establishment Republican Sen. Jeff Flake in the 2018 Republican primary election. She previously served in the Arizona State Senate, but stepped down to challenge Sen. John McCain in the 2016 election. She received the highest percentage of votes of a McCain challenger in recent history. She also works as a….
THERE IS MORE HERE KEEP READING:
Stephen K. Bannon to Attend Kelli Ward Event with Laura Ingraham in Arizona – Breitbart