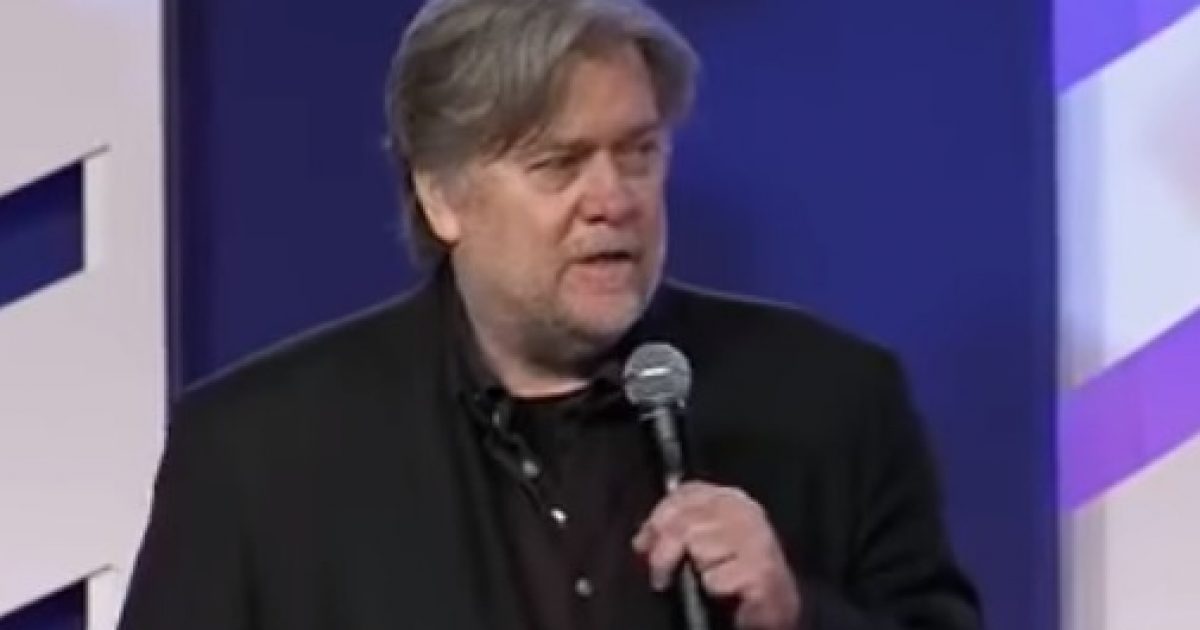 That flash that the Democrats saw on the horizon was Steve Bannon unleashing his predictions for the next Presidential election cycle. As you remember, Steve Bannon was shown the door from the With House. The globalist got his nationalistic fervor removed from Trump's presence. Mr. Bannon welcomed this move as an opportunity to have the freedom to do more for the President. 
Mr. Bannon's prediction for President Trump's next margin of victory is an eye-opener. According to him, it sounds like it will be a walk-off victory with the President swinging for the fences. The Democrats will find this assertion to be quite scary. 
Be sure and enjoy the video. Steve explains what will drive this victory. 
Trending: Kanye West: 'I Am Running for President of the United States'

As Written By Chuck Ross for The Daily Caller:
take our poll - story continues below
Should Congress Remove Biden from Office?
Completing this poll grants you access to Great American Republic updates free of charge. You may opt out at anytime. You also agree to this site's Privacy Policy and Terms of Use.
Former White House chief strategist Steve Bannon predicted on Saturday that President Trump will win the 2020 election with 400 electoral college votes.
The Breitbart News chairman, speaking at the Value Voters Summit in Washington, D.C., predicted the blowout in response to a recent report by Vanity Fair claiming that he has told confidantes that Trump has only a 30 percent chance of completing his first term in office.
"I hate to break the news to [Vanity Fair editor] Graydon Carter and the good folks at Vanity Fair, but President Trump is not only going to finish this term, but he will win with 400 electoral votes in 2020," Bannon told the audience at the conservative event…….
THERE IS MORE. KEEP READING HERE:
Bannon Predicts Trump Will Win In A Blowout I | The Daily Caller