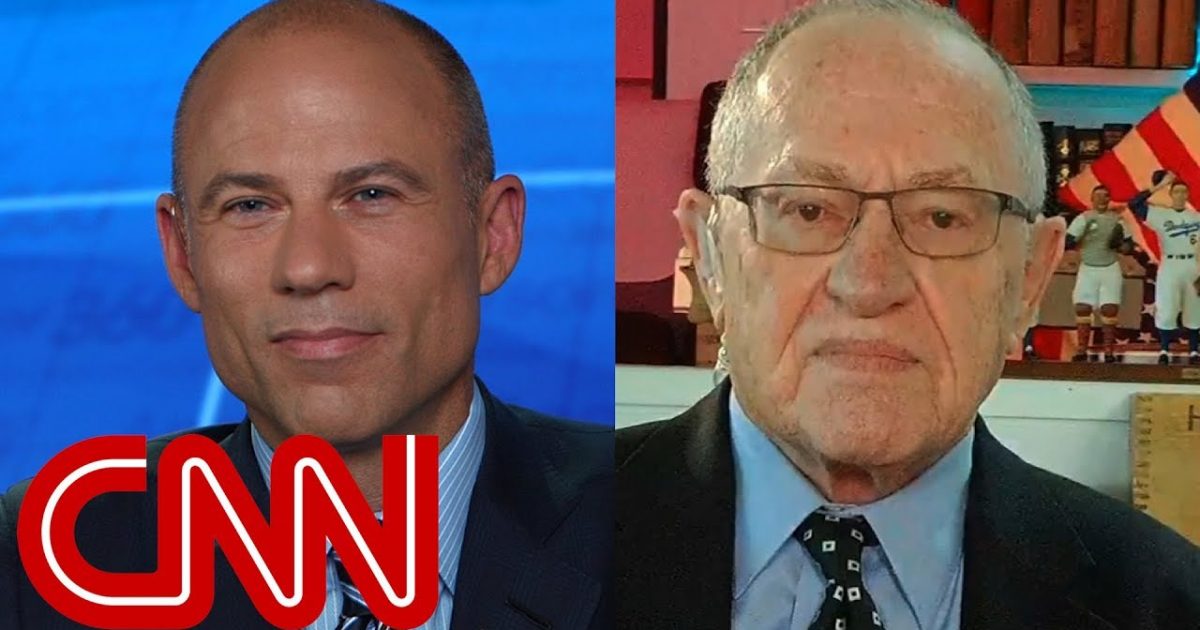 [VIDEO] In this video you will see that Michael Avenatti, the lawyer for the porn star Stormy Daniels, gets irritated when his actions are questioned. Alan Dershowitz appeared with Avenatti on Friday on Anderson Cooper 360 Degrees. The exchange gets heated when Avenatti takes it to the personal level. Get your popcorn out and enjoy.
As Written and Reported By P.J. Gladnick for Newsbusters:
Apparently the lawyer for Stormy Daniels, Michael Avenatti, gets very very touchy if he is criticized. In fact he takes it quite personally even when its not.
Trending: Trump won? How did this analyst come to that conclusion?
Such was the case Friday on Anderson Cooper 360 Degrees when famed attorney Alan Dershowitz dared to criticize Avenatti on strictly legal grounds. Avenatti responded by whining that Dershowitz was getting personal even though it was obvious he was not as you can see in their heated debate.
take our poll - story continues below

Who would you vote for if the elections were held today?

Completing this poll grants you access to Great American Republic updates free of charge. You may opt out at anytime. You also agree to this site's Privacy Policy and Terms of Use.

ANDERSON COOPER: Well, Professor, I mean about those tapes, you tweeted yesterday, "I didn't say Michael Avenatti was wrong, but that if he's right, how did he access that confidential information, talking about there being more tapes. He implied there were more Trump tapes. Giuiliani says there's only one with Trump's voice. Let's see whose right." Do you stand by that?
Uh-oh! Cooper just lit the fuse, leading to the explosions about to follow.
ALAN DERSHOWITZ: Well, I don't want to get personal at all. But I think it's hard to imagine how he could have lawfully gotten ahold of those tapes. He did, according to press reports, have a conversation with Mr. Cohen at a restaurant, and that raises some questions because, you know, you're not allowed to speak to somebody whose counseled, who has a lawyer and ask him do you want to work together to hurt Trump. So I'm — I don't know whether that occurred. But if it did occur……
KEEP READING THERE IS WAY MORE AT THE LINK BELOW!
Michael Avenatti Gets Very Testy in CNN Debate with Alan Dershowitz