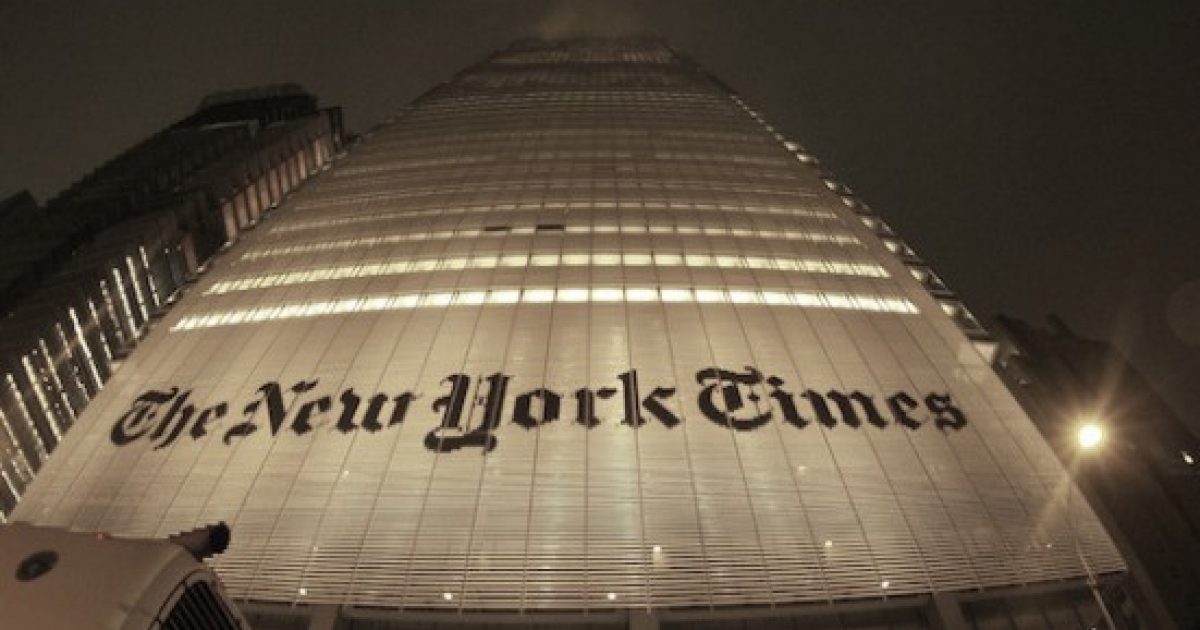 The New York Times has a history of making their anonymous source out to be more than it actually is. Back in 2011, there were these 3 so-called anonymous senior-level officials that the New York Times threw into the fight against fracking. After Congress backtracked a bunch of emails, that number of three was reduced significantly as was the job title. Read all about it here.
As Written and Reported By Thomas Lifson for the American Thinker:
The anonymously written New York Times op-ed purporting to be written by a "senior official in the Trump administration" was artfully written to suggest that the author is Cabinet-level.  Senator Elizabeth Warren seems to think so.  The contention that "there were early whispers within the cabinet of invoking the 25th Amendment" seem to be sort of thing that could come only from one of the whisperers, but of course, it easily could be third- or fourth-hand gossip overheard by a person many layers lower.
Trending: Trump won? How did this analyst come to that conclusion?
So what exactly are the standards that the Times applies when calling an anonymous person a "senior" official – when the story being spun fits the narrative the Times is pushing?  Phelim McAleer, writing in Townhall, takes a trip down memory lane and reminds us of an incident in which the Times was caught exaggerating to a startling degree, in service to its agenda of demonizing fracking.
In a lengthy anti-fracking article they [the NYT] claimed that senior industry experts and insiders believed the industry to be little more than a "Ponzi scheme" … "set up for failure".
They even had the emails from a series of senior insiders where these doubts were expressed.
According to the New York Times, one "energy analyst" wrote, "Am I just totally crazy, or does it seem like everyone and their mothers are endorsing shale gas without getting a really good understanding of the….
take our poll - story continues below
Who would you vote for if the elections were held today?
Completing this poll grants you access to Great American Republic updates free of charge. You may opt out at anytime. You also agree to this site's Privacy Policy and Terms of Use.
WAIT! THERE IS MORE. KEEP READING AT THE LINK BELOW:
NYT was caught in 2011 calling an anonymous source (who turned out to be an intern) a 'senior official'