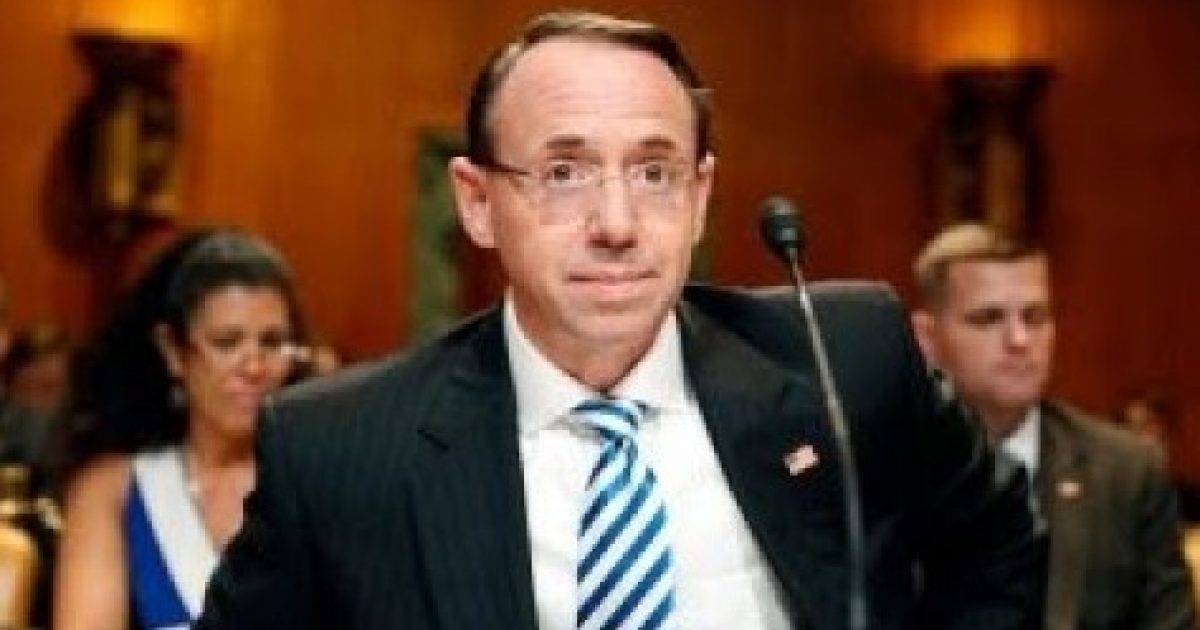 After the Justice Department anouced the indictments of Russian intelligence officers, the mainstream media had to revert back to conspiracy theory stories. The reason they had to revert back was because it was announced that no, repeat no, Americans have been found in collusion with Russians to sway the elections. That was a bitter pill for some, so they grasped at straws and spun up stories to make Trump still look like the bad guy. Here is what they tried to do.
As Written and Reported by David Harssyni for The Federalist:
"None of your conspiracy theories are going to change that."
Trending: World Wide Web Founder Worried About the Growing Power Wielded by Google and Facebook
The Justice Department announced today that a federal grand jury has indicted 12 Russian intelligence officers for hacking emails from the Hillary Clinton campaign and Democratic Party during the 2016 election.
take our poll - story continues below
Should Congress Remove Biden from Office?
Completing this poll grants you access to Great American Republic updates free of charge. You may opt out at anytime. You also agree to this site's Privacy Policy and Terms of Use.
One of the things we learned from Deputy Attorney General Rod Rosenstein is that we still have no evidence of "collusion" between Donald Trump's campaign and Russia. Special counsel Robert Mueller has brought in almost 200 indictments — and that's great — but not one of them has shown a Russian-Trump conspiracy. Like you, I have no clue what future prosecutions will look like, but on this day Rosenstein explicitly noted that nothing in the Justice Department's indictment featured an allegation that any American citizen had committed a crime.
For the many high-profile reporters who need Mueller's investigation to confirm their partisan notions about a seditious president, this was, no doubt, frustrating to hear. The need to frame every morsel of news into new evidence of "collusion" has already triggered dozens of seriously misleading, sometimes fictional, "mistakes" about Trump and Russia that always skew in the very same direction.
Today was no different. This time it was serial offenders like NBC's Ken Dilanian and Katy Tur, and reporters at outlets like The New York Times and Washington Post, who decided that they could throw together some risible evidence to illustrate a conspiracy…….
KEEP READING THERE IS EVEN MORE ON THIS STORY AT THE LINK BELOW:
Media's Obsession With 'Collusion' Continues To Destroy Its Credibility