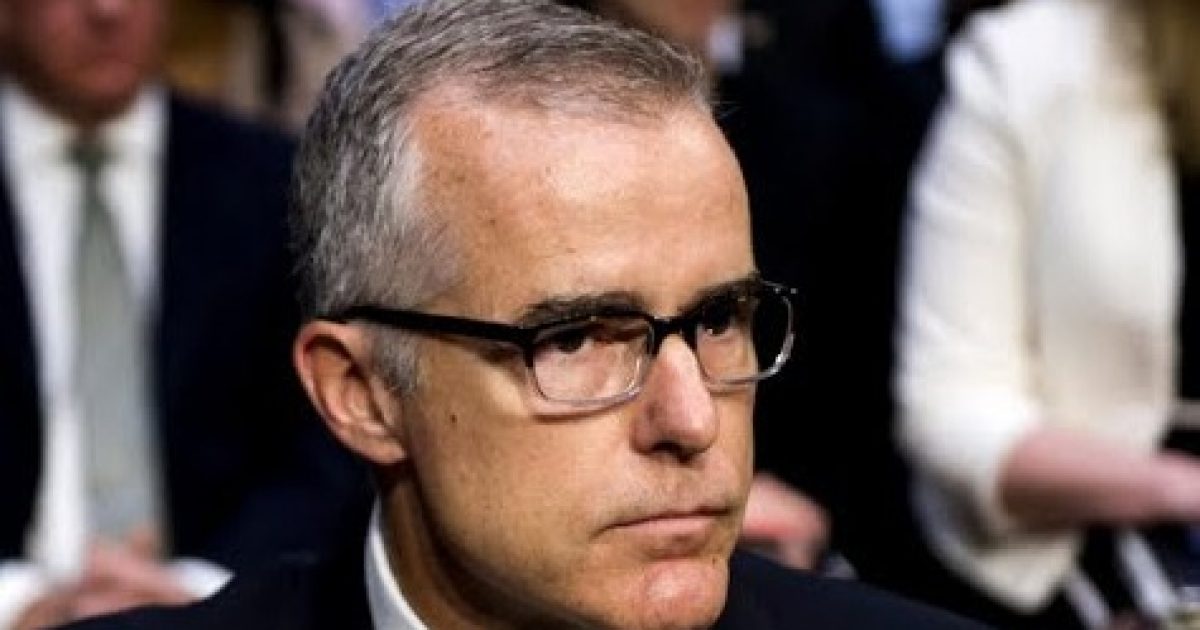 Fired Deputy Director of the FBI, Andrew McCabe, is not taking his firing quietly. He has jumped back into the fray in an op-ed that was published in the Washington Post. He bemoans the cruel way in which he was fired and complains about the treatment he has received at the hands of the President. What he fails to mention is who fired him and for what reasons. Read on.
As Written and Reported By Chris Enloe for The Blaze:
Andrew McCabe was fired from his post as deputy FBI director late last Friday upon recommendation from the FBI's Office of Personal Responsibility just two days before his planned retirement.
He responded to his dismissal and the way it was done in a op-ed for the Washington Post on Friday.
What did McCabe say?
First, the former number two man at the bureau said he learned he had been fired from a friend who called him. According to McCabe, the friend only learned about it from CNN. Shortly afterward, he received an email confirming his termination.
"So, after two decades of public service, I found out that I had been fired in the most disembodied, impersonal way — third-hand, based on a news account," McCabe wrote.
In the immediate aftermath of his termination, many said the sin that ultimately cost the career FBI man his job was his "lack of candor." One former FBI agent told Fox News shortly after McCabe's dismissal that "lack of candor" is the number one reason people get fired at the FBI, which is why McCabe's termination was justified.
Indeed, the FBI's OPR recommended McCabe's firing because he allegedly lied to internal DOJ investigators about authorizing a leak to the…..
KEEP READING THERE IS WAY MORE HERE:
Trending: CNN Panel Bashes Hillary Clinton?
Andrew McCabe lashes out in the pages of the Washington Post — and responds to the way he was fired | TheBlaze
take our poll - story continues below
Should Congress Remove Biden from Office?
Completing this poll grants you access to Great American Republic updates free of charge. You may opt out at anytime. You also agree to this site's Privacy Policy and Terms of Use.