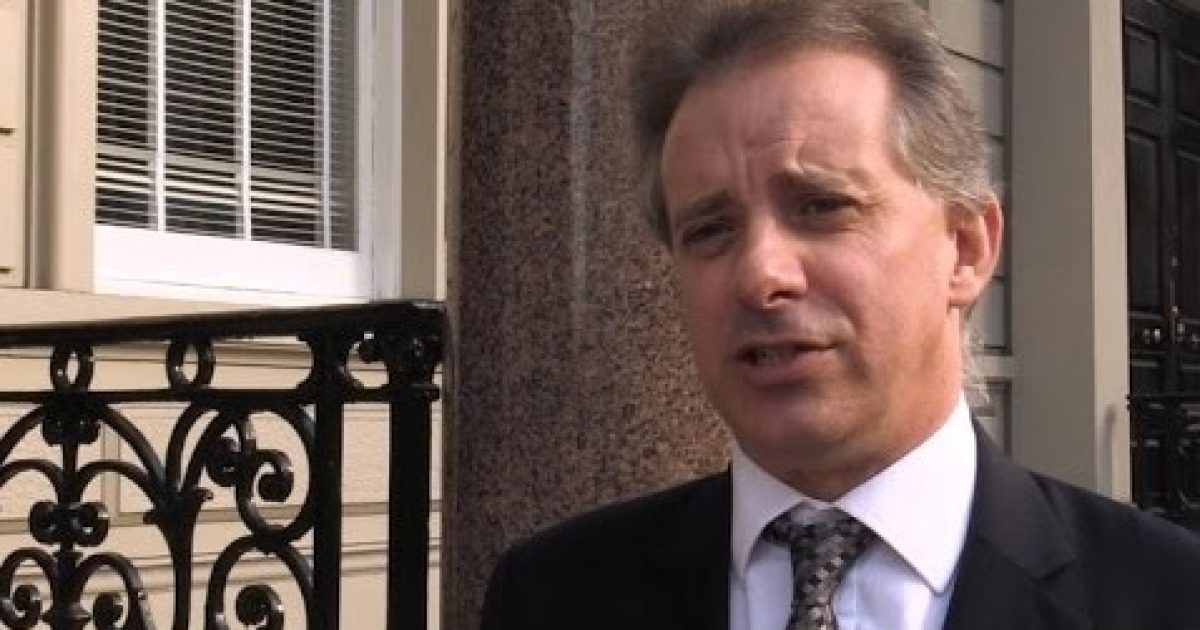 In these recently released text messages from Christopher Steele, you can see dossier plot was actually in progress. The text messages between Steele and Associate Deputy Attorney General Bruce Ohr where Steele seemed to be getting nervous. The attention was Senator Chuck Grassley demanding certain information from the FBI about its relationship with Steele. Remember, Bruce Ohr becomes the cutout operator between Steele and the FBI.
As Written and Reported By Chuck Ross for the Daily Caller:
Text messages between dossier author Christopher Steele and Department of Justice official Bruce Ohr have been released.
Steele said in one message that he was "concerned" by a Senate Committee on the Judiciary request for records about the dossier.
Ohr and Steele met in Washington, D.C., before the FBI opened its investigation of the Trump campaign.
Christopher Steele expressed concern last year at a Senate committee's request for information about the former British spy's anti-Trump dossier, according to text messages recently provided to Congress.

Trending: Kanye West: 'I Am Running for President of the United States'

"Would it be possible to speak later today please? We're very concerned by the Grassley letter and it's possible implications for us, our operations and our sources. We need some reassurances," Steele wrote in a March 7, 2017 text message to Bruce Ohr, who then served as deputy assistant attorney general.

take our poll - story continues below

Completing this poll grants you access to Great American Republic updates free of charge. You may opt out at anytime. You also agree to this site's Privacy Policy and Terms of Use.

Steele, a former MI6 officer, was seemingly referring to a March 6, 2017 letter that Senate Committee on the Judiciary Chairman Chuck Grassley sent to then-FBI Director James Comey seeking information about Steele and the dossier.

The text message is part of a trove of documents that the Department of Justice recently provided to several congressional committees investigating the government's handling of Steele's dossier. The Hill obtained some of the records and reported on several text message and email exchanges between……
KEEP READING THERE IS EVEN MORE AT THE LINK BELOW:
Christopher Steele Was 'Concerned' About Senate Inquiries Into Dossier, Text Messages Show | The Daily Caller