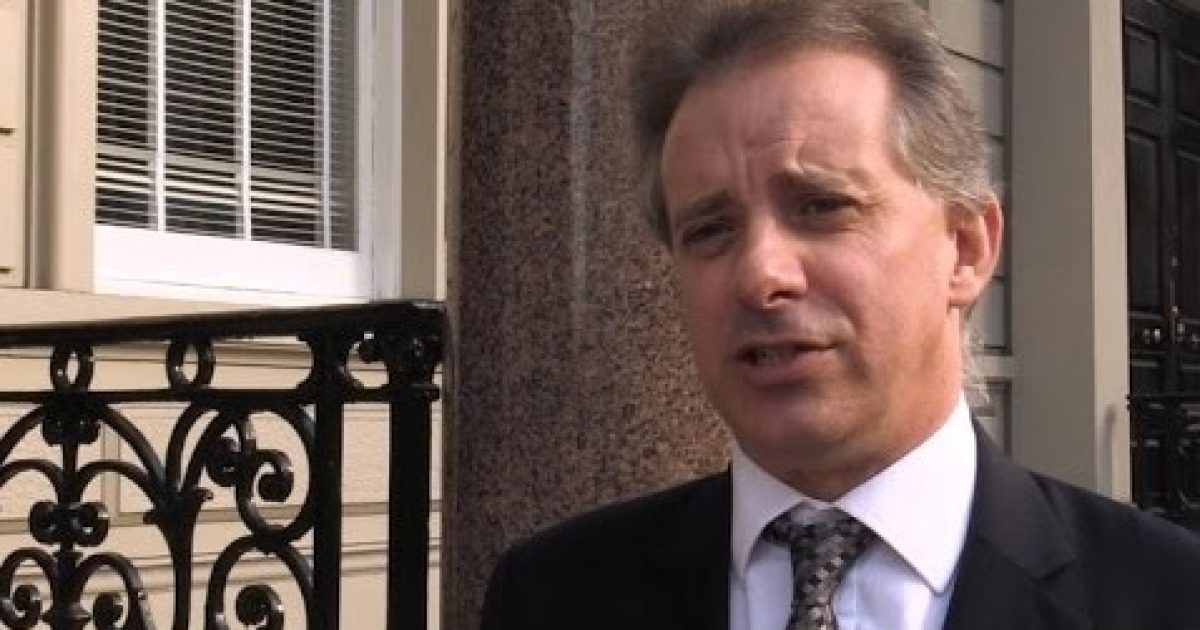 Mainstream media outlets are trying to refocus on the Mueller probe making claims that it's a lot further along than most people think. Do not be fooled by this. This is the Deep State doing what they can to turn the focus off what's really important; their attempt to bring down the Trump Presidency as it threatens not only their money by their "big picture" agenda as well.
This is why keeping up with the Nunes Memo, the Fusion GPS dossier, and the lengths that they went to in an attempt to legitimize it is so important. It's too deep now, they can't do their "typical" (think Clinton) thing with Trump as it's too out in the open and too known. Should something happen to Trump, regardless of what the cause or claim was, all eyes would be on them.
As Written and Reported By Chuck Ross for the Daily Caller:
Trending: Nigel Farage Warns of Globalist Plot
An unredacted version of a criminal referral made against Christopher Steele last month contains new bombshell information about the former British spy's interactions with the FBI.
take our poll - story continues below
Completing this poll grants you access to Great American Republic updates free of charge. You may opt out at anytime. You also agree to this site's Privacy Policy and Terms of Use.
The Jan. 4 referral, issued by two Republicans on the Senate Judiciary Committee, accuses Steele of "apparent deception" in his interactions with the FBI regarding the dossier. It also asserts that the FBI relied largely on Steele's reputation — and not on corroboration of the dossier — to obtain a warrant to spy on former Trump campaign adviser Carter Page.
The first warrant against Page was granted Oct. 21, 2016, according to the referral. Renewals were granted in January, April and June.
The referral also provides the clearest evidence yet that the FBI represented that a September 2016 Yahoo! News article independently corroborated Steele's dossier claims about Page. But unknown to the Bureau, Steele was the very same source of the information in that Yahoo! Report.
"Mr. Steele's apparent deception seems to have posed significant, material consequences on the FBI's investigative decisions and representations to the court," wrote Iowa Sen. Chuck Grassley and South Carolina Sen. Lindsey Graham…..
KEEP READING THERE IS EVEN MORE HERE:
Steele Dossier Deception Had Consequences | The Daily Caller