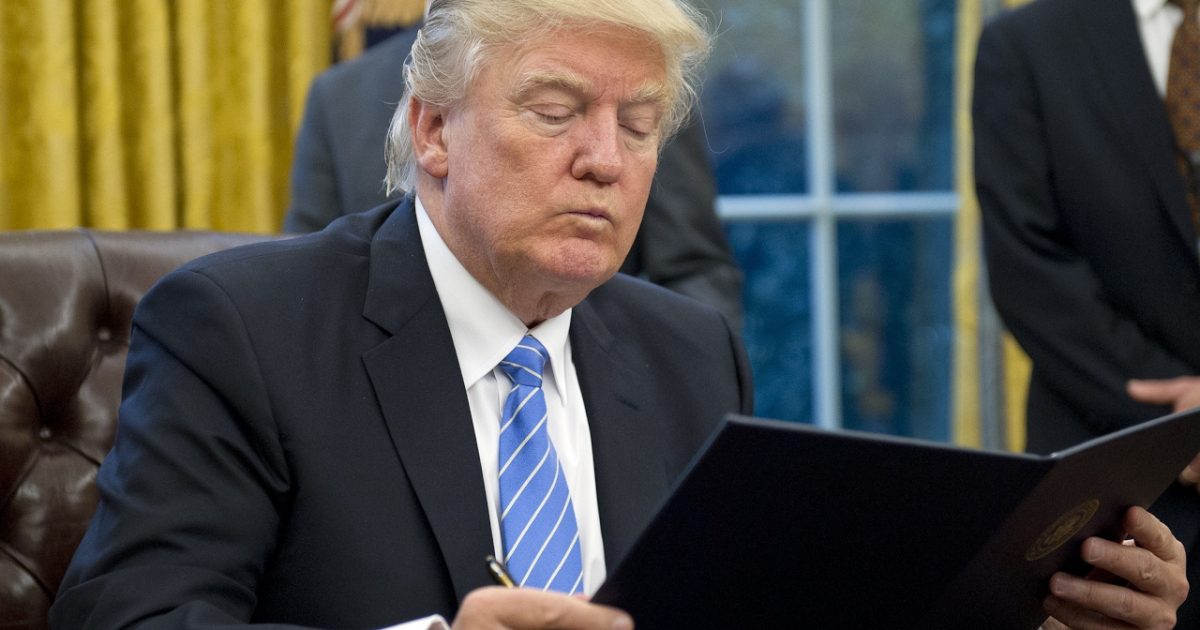 Sometimes it takes a minute to figure out where President Trump is going and this statement on amnesty and citizenship is one of those times. When you first read these remarks you will think that Donald Trump has gone South and gone soft on a campaign promise. When you analyze what the president has said, you can see that his views of the long-term situation were the focus of these remarks. At no point does the President give up on two keys to his immigration promises. He still is maintaining his demands for a southern wall. The President is now and always will be against chain migration. 
As Written and Reported By John Binder for Breitbart: 
President Trump told mainstream media reporters on Wednesday that he was open to breaking his immigration commitment by giving a pathway to U.S. citizenship to nearly 800,000 illegal aliens shielded from deportation by the President Obama-created Deferred Action for Childhood Arrivals (DACA) program.
Trending: You Thought What The Left Did to Kavanaugh Was Bad … You Ain't Seen Nothing Yet
In statements outside the White House, Trump told the Associated Press (AP) that he would be open to giving U.S. citizenship to DACA illegal aliens, saying "It's going to happen."
take our poll - story continues below
Do you think the 2nd Amendment will be destroyed by the Biden Administration?
Completing this poll grants you access to Great American Republic updates free of charge. You may opt out at anytime. You also agree to this site's Privacy Policy and Terms of Use.
The AP reported:
President Donald Trump says he's open to a pathway to citizenship for hundreds of thousands of young people who were brought to the country as children and are now here illegally.

Trump told reporters, "We're going to morph into it. It's going to happen, at some point in the future, over a period of 10 to 12 years." [Emphasis added]

Trump was talking about the young immigrants who had been protected from deportation and given the right to work legally in the country under the Obama-era Deferred Action for Childhood Arrivals program.
According to Bloomberg News, an anonymous administration
THERE IS EVEN MORE HERE KEEP READING:
Trump Says He's Open to U.S. Citizenship for DACA Illegal Aliens – Breitbart