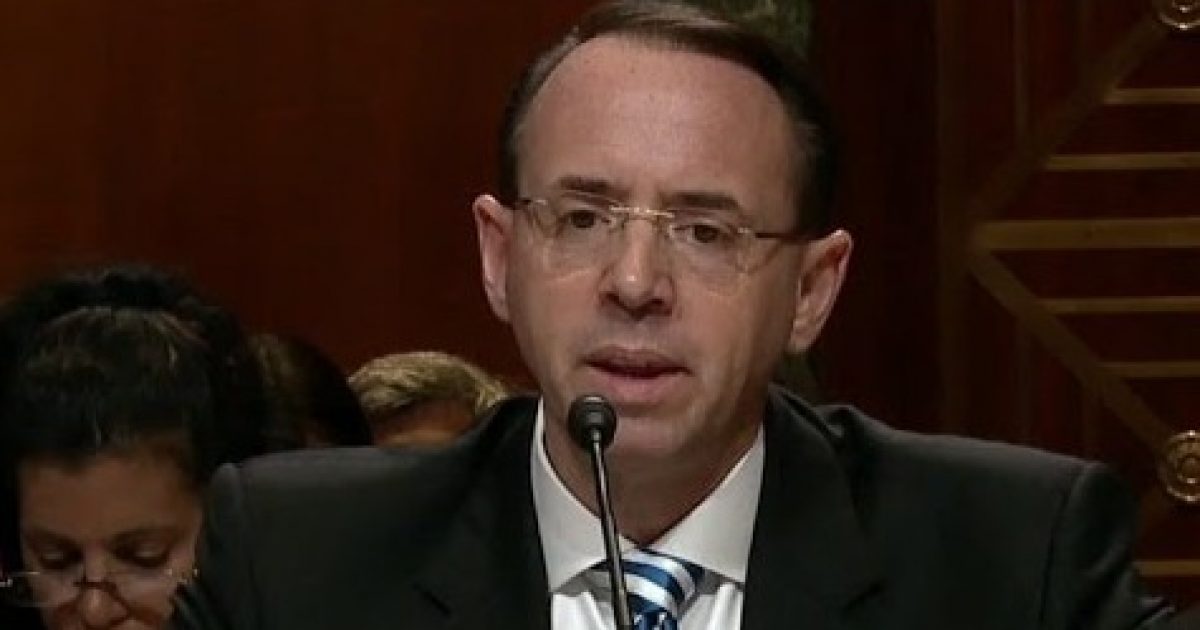 Our Deputy Attorney General, Rod Rosenstein, has assured us in his testimony before Congress that everything that he has done has been in our best interests. Look, he seems to say, I have appointed a guy to investigate me. What? We already had one of those investigations at the IRS when they absolved themselves from any wrongdoing doings against conservative 501(c) Political Action Committees. Do you get the feeling that the fox is guarding the hen house? What is it that the Deputy Attorney General does not understand about Congressional oversight? Does he think that the Justice Department is a law unto itself? If he does, we are in big trouble. Read on, please.
As Written and Reported By Sharyl Attkinson for The Hill:
Americans have reason to doubt Rosenstein's ability to impartially oversee Mueller's investigation.

In his recent 

testimony

 to Congress, Deputy Attorney General 

Rod Rosenstein

 undoubtedly intended to sound reassuring. "I am quite confident," he proclaimed, "about my conduct throughout this investigation."
Rosenstein may have reason to feel confident. He's in a difficult position and his conduct may indeed be above board. And, under normal circumstances, Congress and the public might be comforted by his guarantee.
But that's the rub: These circumstances are far from normal.

We're in the midst of one of the most important scandals in memory: Our intel agencies and some public officials within them are suspected of abusing power and misusing sensitive tools under their control as political weapons. The allegations reach far beyond the 2016 campaign and transcend party politics, which makes them all the more insidious in nature.

Combine that with the probes into Trump-Russia "collusion" and 

Hillary Clinton

's classified email practices, and the result may well be the most tangled web of overlapping investigations and competing conflicts of interest we've ever……
Trending: World Wide Web Founder Worried About the Growing Power Wielded by Google and Facebook
KEEP READING THERE IS MORE AT THE LINK BELOW:
take our poll - story continues below
Should Congress Remove Biden from Office?
Completing this poll grants you access to Great American Republic updates free of charge. You may opt out at anytime. You also agree to this site's Privacy Policy and Terms of Use.
Rosenstein conflicts undermine legitimacy of Mueller's investigation | TheHill