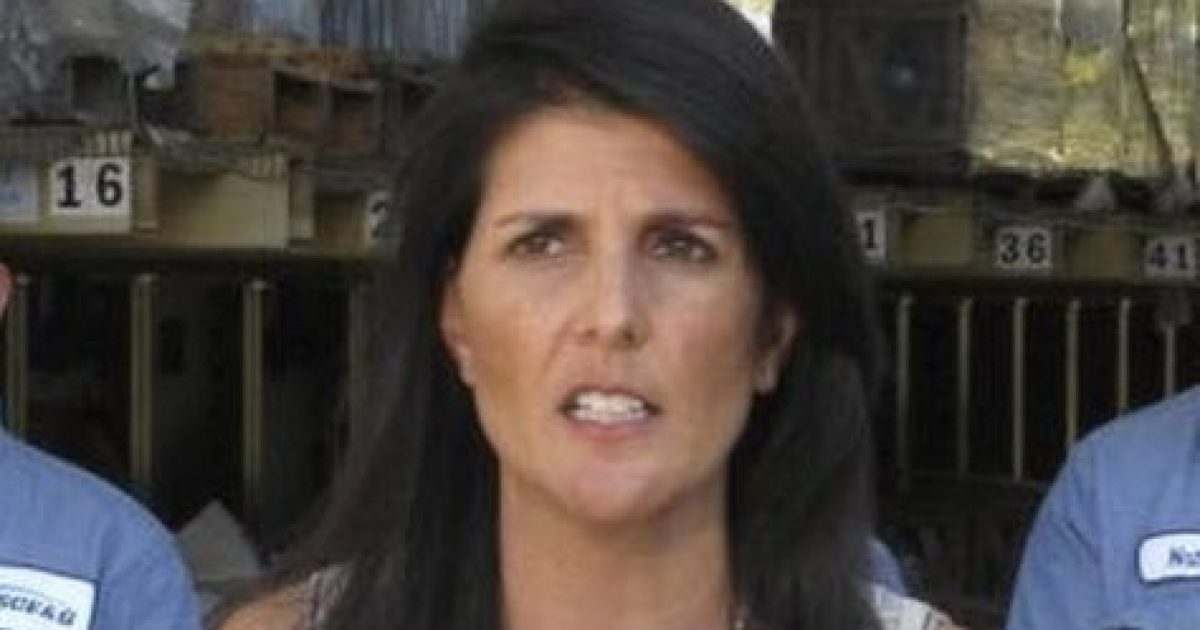 President Donald trump's Ambassador to the United Nations, Nikki Haley, can be very direct when she addresses a problem. The United Nations Assembly has been the object of her verbal ire on more than one occasion. The recent op-ed that was posted in the New York Times by a so-called senior staff member of the Trump administration has no become the object of her wrath. Besides pointing out the disservice that the actions of the anonymous writer have done to our nations, Ms. Haley lays out exactly how the malcontent should have handled the issues. A very good read.
As Written and Reported By Kassy Dillon for the Daily Wire:
U.N. Ambassador Nikki Haley has no sympathy for the senior official in the White House who penned an anonymous op-ed earlier this week in The New York Times.

In her own op-ed for The Washington Post, titled, "When I challenge the president, I do it directly. My anonymous colleague should have, too," she criticizes the official for attempting to undermine President Donald Trump.

"The author might think he or she is doing a service to the country," Haley writes. "I strongly disagree. What this 'senior official in the Trump administration' has done, and is apparently intent on continuing to do, is a serious disservice — not just to the president but to the country."

Haley goes on to point out that she tells the president when she disagrees with him. "He does not shut out his advisers, and he does not demand that everyone agree with him," she writes. "Sometimes he changes course, sometimes he doesn't. That's the way the system should work. And the American people should be comfortable knowing that's the way the system does work in the…..
Trending: Trump Gives Warning to the Department of Justice
KEEP READING THERE IS EVEN MORE AT THE LINK BELOW:
take our poll - story continues below
Completing this poll grants you access to Great American Republic updates free of charge. You may opt out at anytime. You also agree to this site's Privacy Policy and Terms of Use.
Nikki Haley Takes Down Senior Official Who Wrote Anonymous NYT Op-Ed | Daily Wire