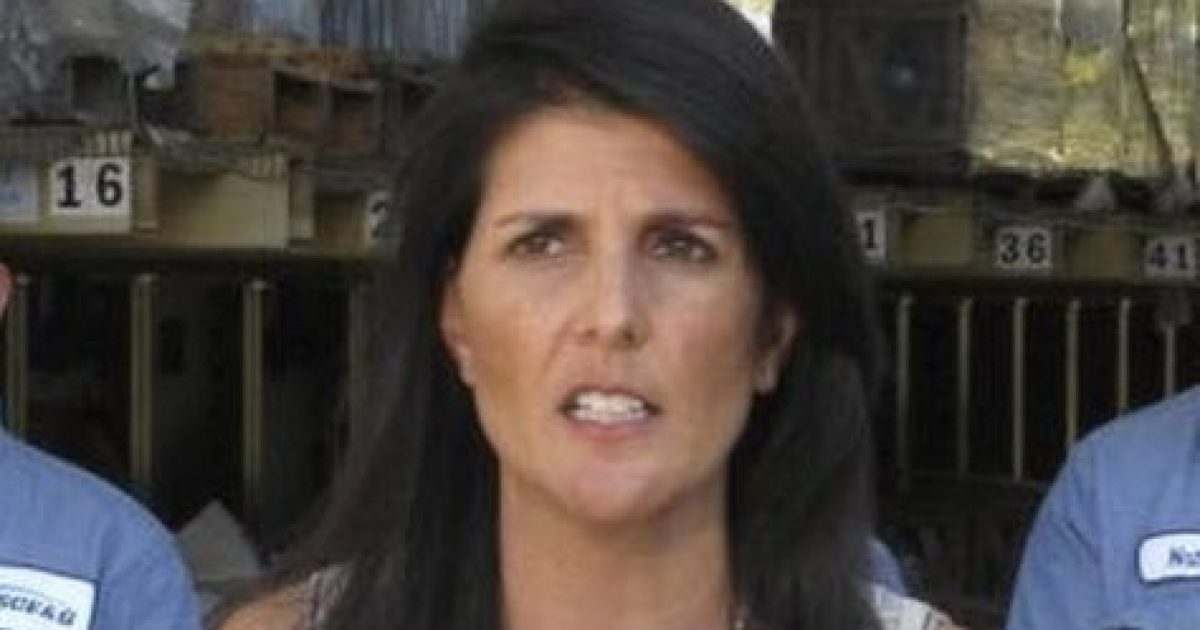 Apparently, at the Washington Post, Aaron Blake's The Fix is supposed to receive all breaking news in advance, i.e. Ambassador Nikki Haley's resignation. For some reason, the Trump administration has held this secret for six months. That is unfathomable to Mr. Blake. Because it did happen, there must something else at work here. They have been unable to come up with a negative narrative to take down a good story. I guess they can't handle the truth.
As Written and Reported By Jazz Shaw for Hot Air:
The entitlement of the press.
Trending: Top Democrat goes all in to get Kavanaugh and Trump
It's been a bad week for Aaron Blake at the Washington Post's regular feature, The Fix. First, he grew so despondent over the news that Brett Kavanaugh had been seated as a new SCOTUS justice that he suggested Democrats should pack the court. And now he's struggling with the surprise announcement that Nikki Haley is resigning as UN Ambassador at the end of the year. It's not that Blake is so enamored of Haley's service to her country that he's going to miss her. It's how the news of her departure broke.
take our poll - story continues below
Should Congress Remove Biden from Office?
Completing this poll grants you access to Great American Republic updates free of charge. You may opt out at anytime. You also agree to this site's Privacy Policy and Terms of Use.
To be sure, Blake isn't alone among the media chorus in feeling this way. While the news was breaking I saw cable talking heads across the board sputtering at being caught off guard. But over at The Fix, that wasn't good enough. In Blake's view, the explanation that this was just a decision made between the President and his ambassador in private wasn't good enough. He describes the scenario by saying that something doesn't smell right. (Emphasis added)
The two were obviously eager to downplay the idea that this was hasty. But if it wasn't, that might make the timing even ….
THERE IS WAY MORE. KEEP READING AT THE LINK BELOW:
The Fix can't handle that Haley's resignation wasn't leaked