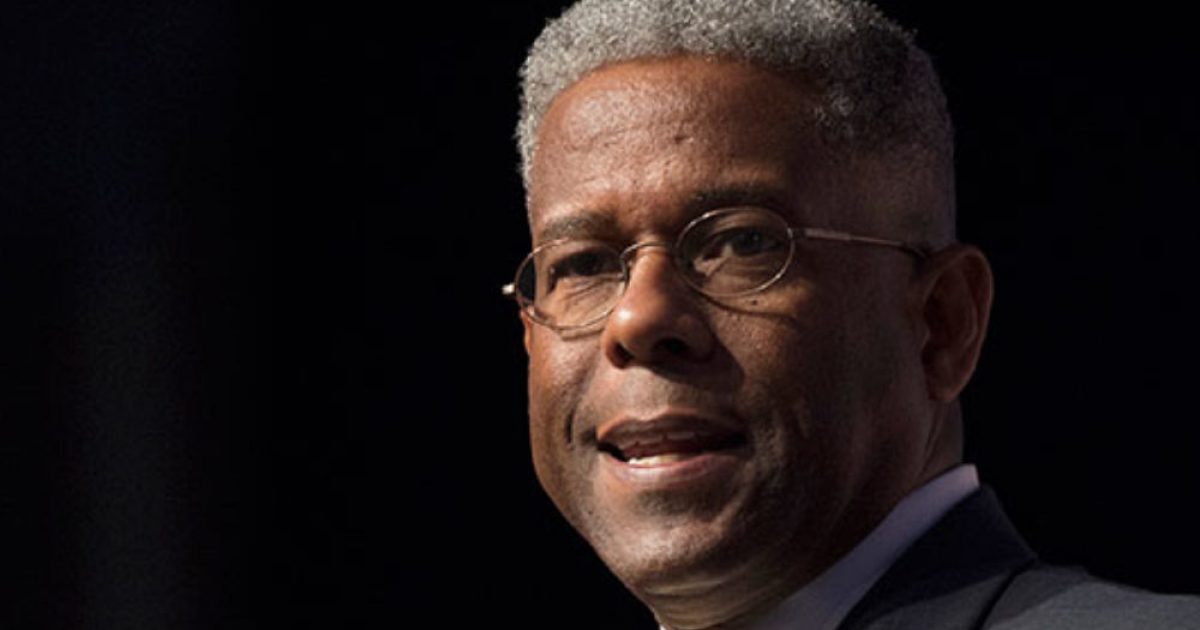 Retired Army LtCol Allen West is taking a look at the Democrat party and their stealth strategy for taking back the House of representatives in 2018. Mr. West pays a lot of attention to what the opposition is up to. It is all part of his Army training to observe and digest the actions of others. In this article, he reveals a surprising move by the Democrats to field some young democrats from a certain demographic.
As Written By Allen B. West:
It's believed that George Santayana quipped somewhere around 1928, "Those who fail to learn from history, are doomed to repeat it."
Trending: George Papadopoulos suspects he was targeted in a sting operation and wants Congress to investigate
I would like to take liberties with that saying and refine it to a different meaning: "Those who fail to study past trends and actions of the progressive socialist left are doomed to defeat."
take our poll - story continues below
Completing this poll grants you access to Great American Republic updates free of charge. You may opt out at anytime. You also agree to this site's Privacy Policy and Terms of Use.
The GOP fails in not understanding the tactics and overall strategies of the left — many probably haven't read Saul Alinsky's "Rules for Radicals." You cannot develop a winning strategy yourself unless you grasp and comprehend that of your opposition…ya know, that Sun Tzu thing.
So, I enjoy studying the left and looking at trends. And I've been following a certain trend which I'd like to share with you. The left truly believes they can attain an electoral majority in the U.S. House of Representatives in the 2018 midterm election…you ask how?
It's simple: go back to what they did in 2006 capitalizing on what was unpopular at the time: combat operations in Iraq. They're doing it again…
As reported by Roll Call on September 12th, 2017, "Massachusetts Rep. Seth Moulton raised $600,000 for the Democratic candidates he endorsed in his attempt to recruit more veterans to run for Congress. The announcement came after a forum at Harvard University, Moulton's alma mater, with four of the candidates he has endorsed: Dan Feehan in Minnesota's 1st District, Roger Dean Huffstelter in Virginia's 5th District, Amy McGrath in Kentucky's 6th District, and Mikie Sherrill in New Jersey's 11th District.  

Moulton has also endorsed Dan McCready in North Carolina's 9th District, Aaron Scheinberg in West Virginia's 2nd District, Joseph Kopser in Texas' 21st District, Pat Ryan in New York's 19th District, Ken Harbaugh in Ohio's 7th District, Josh Butner in California's 50th District, and Jason Crow in Colorado's 6th District. Moulton also endorsed Chrissy Houlahan, who is running in Pennsylvania's 6th District. The take from the fundraiser will be split among the candidates, roughly $45,000 apiece, according to Moulton's team. The candidates also received media training during a conference last week. 
Moulton served four tours in the Marine Corps in Iraq, two of them as special assistant to Gen. David Petraeus. He says Congress needs the "fresh perspective" that his fellow veterans bring. Some of the districts in which the veterans are running are considered to be possibly in play."
I do find it rather interesting that Rep. Moulton had his announcement at a forum on the campus of Harvard University. Harvard is indeed known as the "birthplace of Army ROTC (Reserve Officers Training Corps)," but it's also the place that kicked ROTC off their campus, only to be somewhat recently allowed back.
Herein lies the perplexing conundrum of the liberal progressive left trying to embrace military veterans as potential candidates. And understand that it was back in 2006, during President George W. Bush's second midterm election, that the Democrats selected, ran, and won back the House majority with military veterans playing a key part. There were folks like Joe Sestak and Patrick Murphy of Pennsylvania — Murphy went on to be the …….
KEEP READING AS THERE IS MORE HERE:
Democrats let slip stealth strategy to take the House back in 2018, but I refuse to stand idly by – Allen B West