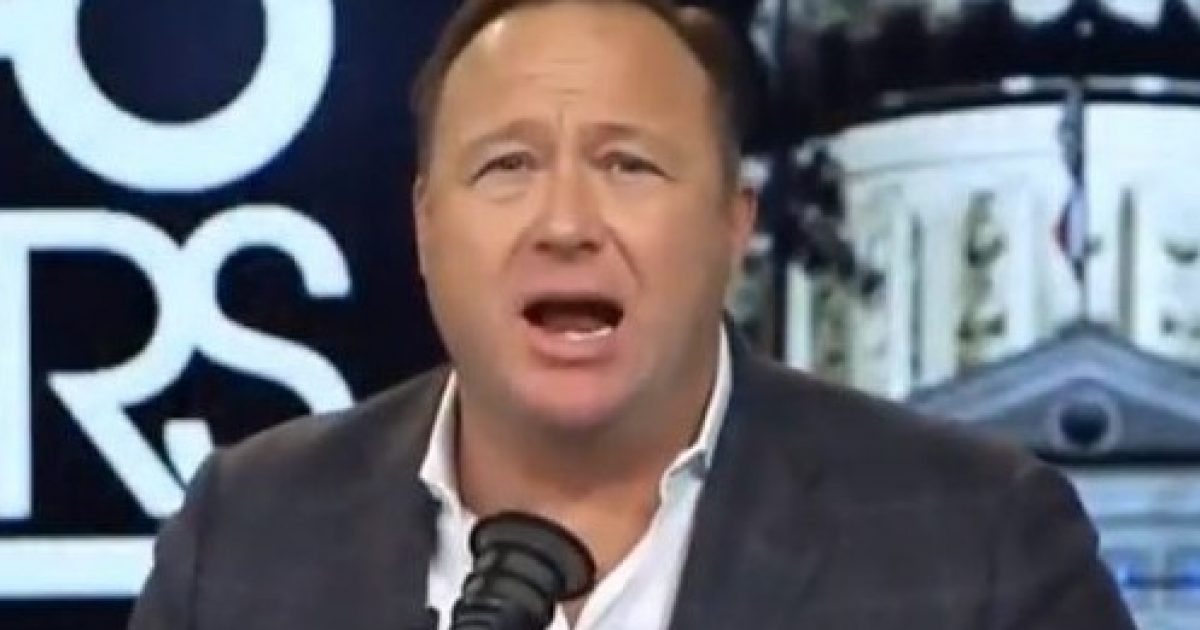 Alex Jones and his site Infowars received support from an unexpected source. The ACLU weighed in on the internet giants for colluding to ban Mr. Jones and his site form numerous platforms. They called the actions 'worrisome.' The ACLU acknowledged that these private platforms have the right to allow or disallow what they want on their networks. Like many of us, they see that Facebook, Twitter, Google, and others have replaced the town square, the traditional place of free speech in America. With that power comes responsibilities and the ACLU lays out their case in the support of Alex Jones. Read on.
As Written and Reported By Paul Bois for the Daily Wire:
The American Civil Liberties Union (ACLU) has come to the defense of conspiracy theorist Alex Jones, calling his collective ban from social media "worrisome."
Trending: Senator Swoops In to 'Protect' Rod Rosenstein
Several weeks ago, Big Tech giants colluded with each other to ban Alex Jones and his site Infowars from several platforms for vague reasons like "hate speech." Conservative commentators pointed out that such a loosely-defined term could result in other outlets being banned for speaking on topics that some would find offensive.
take our poll - story continues below
Do you think the 2nd Amendment will be destroyed by the Biden Administration?
Completing this poll grants you access to Great American Republic updates free of charge. You may opt out at anytime. You also agree to this site's Privacy Policy and Terms of Use.
Ben Wizner, director of ACLU's Speech, Privacy and Technology Project, said the ban on Alex Jones could set a dangerous precedent. Though he agrees that Big Tech giants are private companies and can ban whomever they wish, he believes it could be "misused and abused."
"If [Attorney General] Jeff Sessions, for example, were deciding what's hate speech, he would be less likely to think KKK and more likely to think [Black Lives Matter]," Wizner told HuffPo on Monday. "It turns out to be an extremely subjective term."
"I have some of the same concerns about platforms making…..
KEEP READING THERE IS MORE ON THIS STORY AT THE LINK BELOW:
ACLU Warns Against 'Worrisome' Alex Jones Ban | Daily Wire