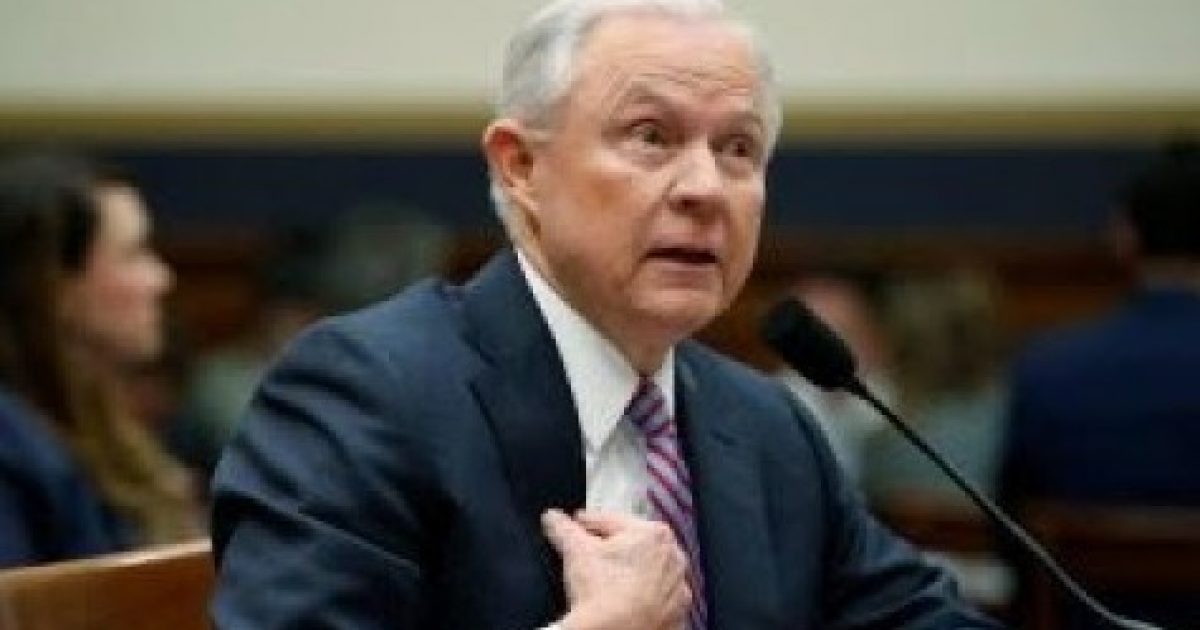 President Donald Trump has had his fill of what he deems a "witch hunt" by the Special Counsel Robert Mueller. While it is not a direct order from the President, Jeff Sessions has received the message via Twitter that enough is enough. The investigation by Special Counsel Mueller has been going on long enough per the President. Will Attorney General Sessions finally take a stand for the President, or is Donald trump being too pushy? Will this be viewed as an obstructionist comment?
As Written and Reported By Sara Carter:
President Trump urged Attorney General Jeff Sessions to shut down the year-long Russia investigation Wednesday morning; calling-on the nation's top law enforcement official to "stop this rigged witch hunt now."

Trending: GA Democrat Candidate for Governor Refuses to Concede

The Commander-in-Chief unloaded on the special counsel's never-ending probe on social media, saying Robert Mueller "is totally conflicted" and his investigation was turning into a "disgrace to USA."

take our poll - story continues below

Completing this poll grants you access to Great American Republic updates free of charge. You may opt out at anytime. You also agree to this site's Privacy Policy and Terms of Use.

"This is a terrible situation and Attorney General Jeff Sessions should stop this Rigged Witch Hunt right now before it continues to stain our country any further. Bob Mueller is totally conflicted, and his 17 Angry Democrats that are doing his dirty work are a disgrace to USA!" tweeted Trump.
..This is a terrible situation and Attorney General Jeff Sessions should stop this Rigged Witch Hunt right now, before it continues to stain our country any further. Bob Mueller is totally conflicted, and his 17 Angry Democrats that are doing his dirty work are a disgrace to USA!

— Donald J. Trump (@realDonaldTrump) August 1, 2018
The President's comments come just hours after the trial of former Trump insider Paul Manafort began in northern Virginia, with Trump adding "These old charges have nothing to do with Collusion…..
KEEP READING THIS STORY ORIGINATED AT THE LINK BELOW:
Sessions Under Fire: Trump Calls on the AG to 'STOP THIS RIGGED WITCH HUNT NOW' – Sara A. Carter