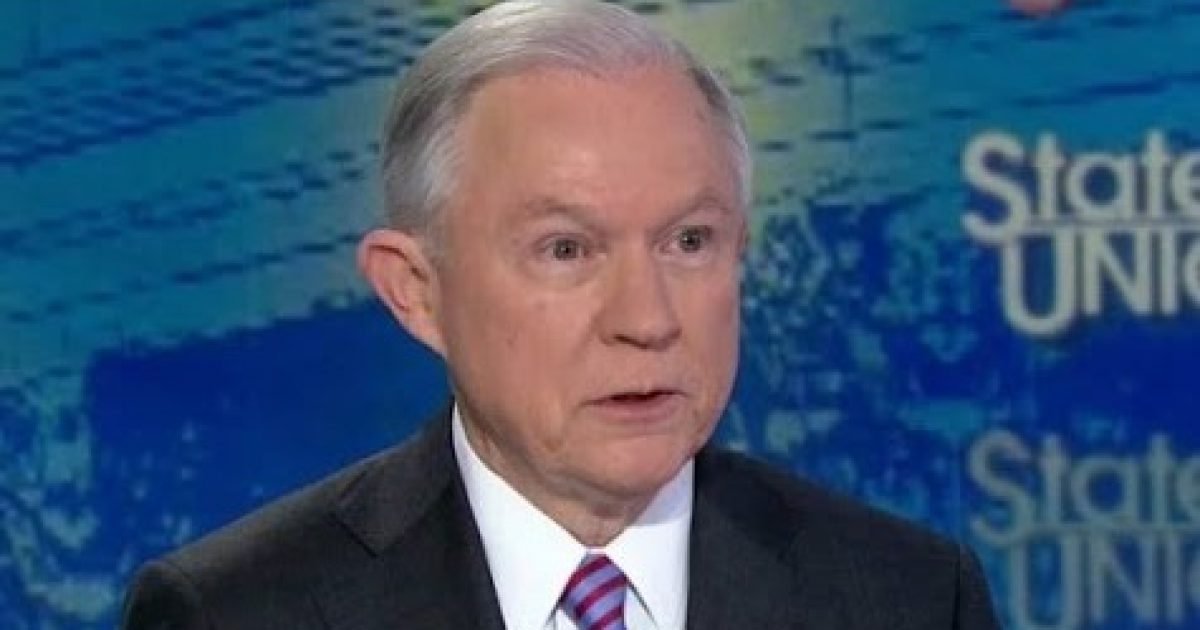 [VIDEO] Attorney General Jeff Sessions appeared on FOX news and stated that the Department of Justice will be looking into the FBI handling of the Trump Dossier. The Attorney General stated that anything less than the truth will not be presented to the FISA Court and he promised that he was not going to let that happen. He sounds pretty determined in this video interview.

As Written and Reported By Chuck Ross for the Daily Caller:
Attorney General Jeff Sessions said Sunday that the Department of Justice is investigating whether the FBI submitted accurate information about the infamous Steele dossier in order to obtain a surveillance warrant against former Trump campaign adviser Carter Page.
"Are you, sir, investigating the fact that the FBI used the dossier to get a wiretap against Trump associates and they did not tell the FISA court that the Democrats and Hillary Clinton paid for the dossier?" Maria Bartiromo, the host of Fox News' "Sunday Morning Futures," asked Sessions.
"Let me tell you, every FISA warrant based on facts submitted to that court have to be accurate," he replied.
"That will be investigated and looked at, and we are not going to participate as a Department of Justice in providing anything less than a proper disclosure to the court before they issue a FISA warrant. Other than that, I'm not going to talk about the details of it, but I tell you, we're not going to let that happen."
Sessions did not provide additional detail about the investigation, which has been urged by Republican lawmakers.
In Oct. 2016, the FBI and Justice Department submitted an application to the Foreign Intelligence Surveillance Court in order to obtain a spy warrant against Page, a Trump campaign volunteer who had left the Trump team a month …..
THERE IS WAY MORE HERE KEEP READING:
Trending: Kanye West: 'I Am Running for President of the United States'
Jeff Sessions DOJ Investigating Steele Dossie | The Daily Caller