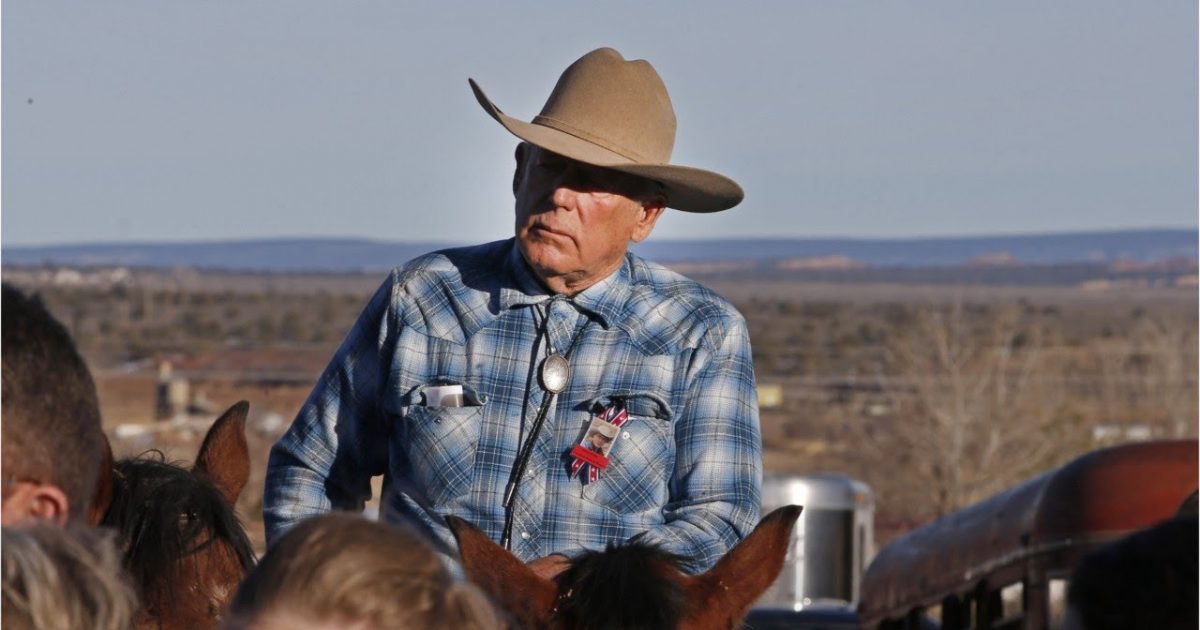 Cliven Bundy had the case for the 2014 Nevada standoff dismissed by the judge for prosecutorial misconduct. It does not get any uglier than that for a Department of Justice attorney. But Wait! Why is the DOJ appealing this? They just got their asses kicked by the judge but they still want to go for round two. The DOJ is now taking this to the Ninth Circuit Court of Appeals and is trying to get that second chance. Bundy's lawyers are gearing up for the fight and are hoping for a good outcome. In this article, you can see the reasons for Judge Navarro's decision to dismiss the case.
As Written and Reported By Chris White for the Daily Caller:
The Nevada rancher who led a standoff with the federal government nearly four years ago is vowing to fight the Department of Justice's move to appeal a judge's decision to dismiss an indictment against the man.
Trending: George Papadopoulos suspects he was targeted in a sting operation and wants Congress to investigate
Larry Klayman, legal counsel for Cliven Bundy, issued a statement on behalf of Bundy vowing to fight the DOJ's attempt to retry his client for his role in the 2014 standoff. Klayman is the founder of Judicial Watch and is a former prosecutor.
take our poll - story continues below
Completing this poll grants you access to Great American Republic updates free of charge. You may opt out at anytime. You also agree to this site's Privacy Policy and Terms of Use.
"My client and friend Cliven Bundy is confident that the Ninth Circuit will affirm Judge Navarro's dismissal," Larry Klayman, legal counsel for Bundy, said in a press statement Thursday. The government's case was "based on prosecutorial misconduct," he noted.
"That the prosecutors who committed and furthered this gross prosecutorial misconduct would now seek to file a notice of appeal underscores that my once proud alma mater, the U.S. Department of Justice, has become the Department of Injustice," he added……..
KEEP READING THE REMAINDER OF THE ARTICLE AT THE LINK BELOW:
Cliven Bundy Vows To Fight DOJ Appeal Of Dismissal In Standoff Trial Case | The Daily Caller