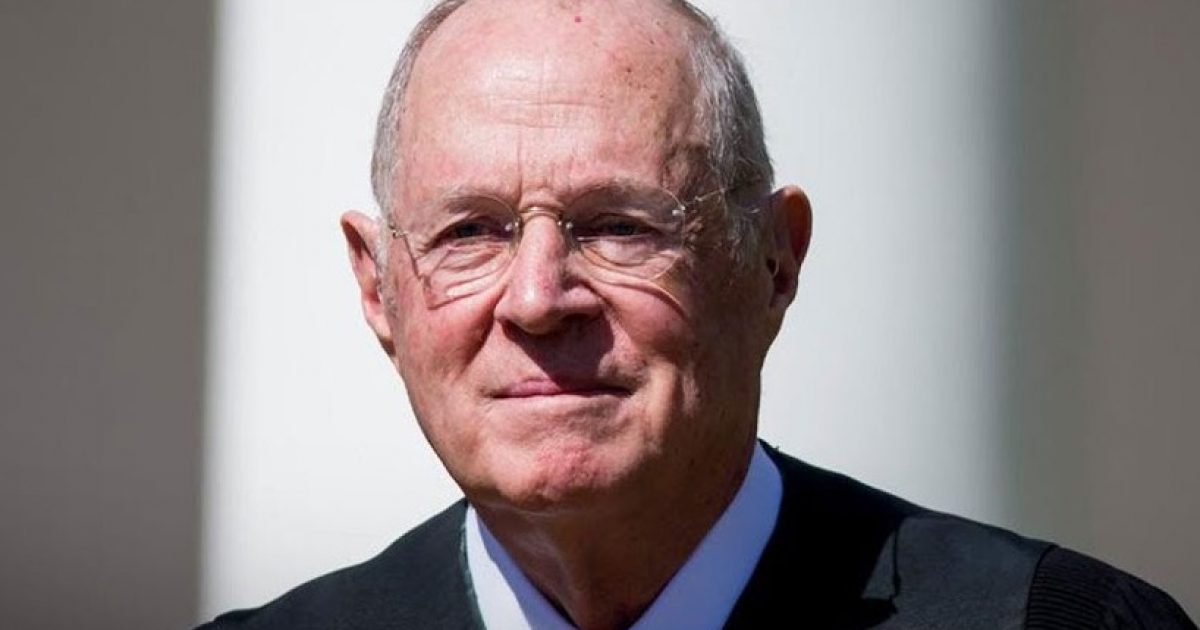 Hyperbole alert
Trending: Did Hillary Clinton just joke that all Blacks look alike? (Video)
The announcement today that Justice Kennedy will be retiring in July has set off a wave of fear among progressive liberals everywhere. Each one has his or her on pet liberal law that they now see as in dire jeopardy. What is at the top of the list? Reading some of the liberal media rants and you would think that Roe vs Wade is now in Donald Trump's headlights. It could be that this is the most volatile issue that the Left can beat on to rally the opposition. After all, a woman's right to kill an unborn baby is a prime tenant of the Democratic Party.
take our poll - story continues below
Should Congress Remove Biden from Office?
Completing this poll grants you access to Great American Republic updates free of charge. You may opt out at anytime. You also agree to this site's Privacy Policy and Terms of Use.
As Written and Reported By Paul Bois for the Daily Wire:
Supreme Court Justice Kennedy has announced his retirement, which means leftists everywhere are shouting "code red." In fact, "code red" was the actual headline at Huffington Post. The looming question: what will become of Roe v. Wade.
"Among the key issues at stake is the constitutional right to an abortion, as upheld in the Supreme Court's 1973 decision in Roe v. Wade," lamented HuffPo. "With a conservative replacing Kennedy, anti-abortion activists are likely to shepherd a challenge to that ruling up to the Supreme Court."
NARAL (National Abortion Rights Action League) Pro-Choice America President Ilyse Hogue also feared that the moral scourge of abortion has been put in jeopardy.
"For decades, a multi-million-dollar, extreme, anti-choice movement has quietly and aggressively chipped away at that right in state legislatures, in lower courts, and now from within the Trump administration," Hogue said. "Their stated goal, clearly and loudly, is overturning Roe v. Wade (the landmark Supreme Court decision which recognized that the constitutional right to privacy extends to a woman's right to make her own personal medical decisions, including the decision to have an abortion)."
"Our country faces a moment of…….
WAIT! THERE IS MORE. CLICK THE LINK BELOW TO KEEP READING:
CODE RED: Leftists Melt Down Over Kennedy Retirement And Future Of Abortion | Daily Wire