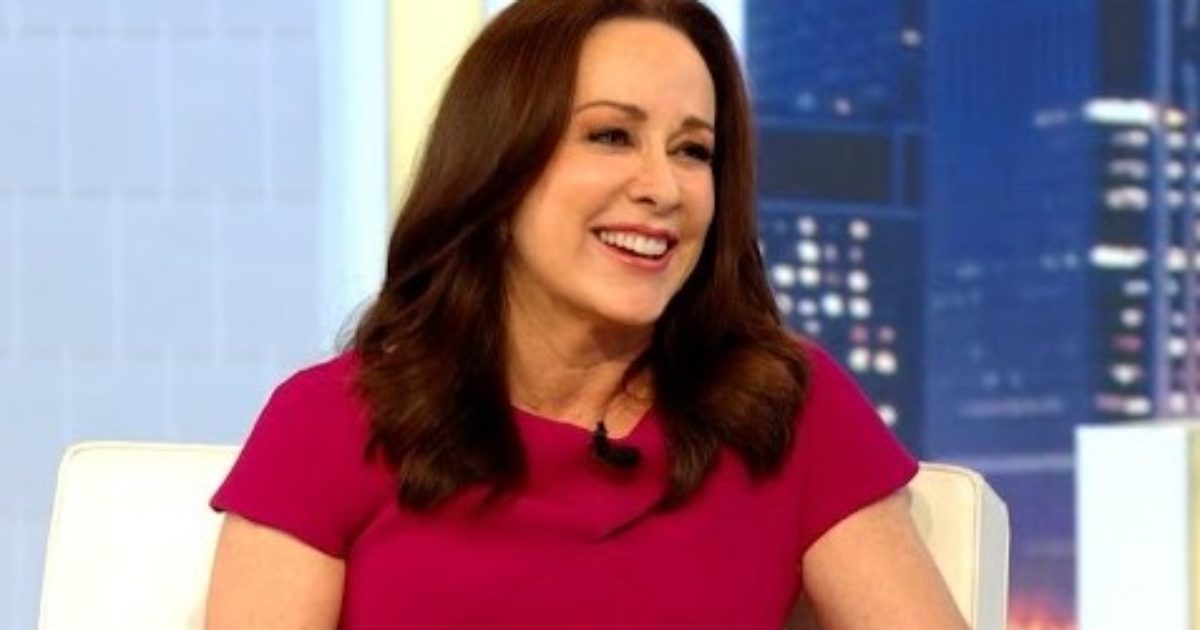 You may know that actress Patricia Heaton was the wife of Raymond on the TV show Everybody Loves Raymond. What you did not know is that she is a practicing Catholic that has a firm understanding of her relationship with Jesus Christ. She makes this perfectly clear in her admonishments of the Pope over the massive sex abuses in the church. When challenged over her tweets on Twitter, she was strong in defending her feelings about the Catholic Pope. You will also note that the fact that children were the subjects of sexual abuse was a real concern for her. Read her tweets below.
As Written and Reported By Michael Stanley for Flag and Cross:
Actress Patricia Heaton, of "Everybody Loves Raymond" fame, and who also happens to be a rather outspoken Christian conservative in the midst of the cesspool of Hollywood, recently responded to a tweet from Austen Ivereigh, a journalist and founder of Catholic Voices.
Or @Pontifex could just release all the records himself and save everyone a lot of unnecessary time and trouble, right? Stop trying to paint obfuscation and coverup as some kind of heroic act. https://t.co/0aBwd5geTb

Trending: Trump won? How did this analyst come to that conclusion?

— Patricia Heaton (@PatriciaHeaton) September 1, 2018
take our poll - story continues below
Who would you vote for if the elections were held today?
Completing this poll grants you access to Great American Republic updates free of charge. You may opt out at anytime. You also agree to this site's Privacy Policy and Terms of Use.
Here's how Ivereigh responded:
I think you may be confusing the pope with the CEO of a corporation who has justify himself to shareholders. The Holy See is a sovereign state; it doesn't "release records". Nor does the pope respond to lobbies or pressure groups. Keeping some things private is not "covering up".

— Austen Ivereigh (@austeni) September 1, 2018
Heaton unleashed with the following:
Your arrogance is quite bold. The laity is the church. They have sacrificed finances to give their children a catholic education, have tithed, followed church tradition, looked for guidance. To have any moral authority, @Pontifex must release any reports of abuse. Period. https://t.co/6yjcSIO8es

— Patricia Heaton (@PatriciaHeaton) September 1, 2018
I don't care if every previous Pope is exposed. My allegiance is not to any man or institution, but only to Christ crucified and risen, who warned that it would be better to drown with a millstone around your neck than to cause his little ones to stumble.

— Patricia Heaton (@PatriciaHeaton) September 1, 2018
"Religion that is pure and undefiled before God and the Father is this:
to care for orphans and widows in their affliction
and to keep oneself unstained by the world." James 1:18

— Patricia Heaton (@PatriciaHeaton) September 2, 2018
This whole exchange is in regard to the recent scandals engulfing the Pope and the Catholic Church about the cover up of sexual abuses that have occurred against children, a crime that is egregious and disgusting for which all of those responsible need to answer to the law.

Children are our most precious gift and treasure, next to Christ Himself and our salvation, and for us to abuse them in such horrific, horrible ways, is a disgrace on us as image bearers. It's especially gross that those who claim to be Christians would engage in such a horrific act against the most innocent citizens among us.

Let us hope that the truth concerning this situation is finally revealed and all those involved are brought to swift justice, allowing the victims to have closure.
You can read the FULL STORY HERE: Daily Wire