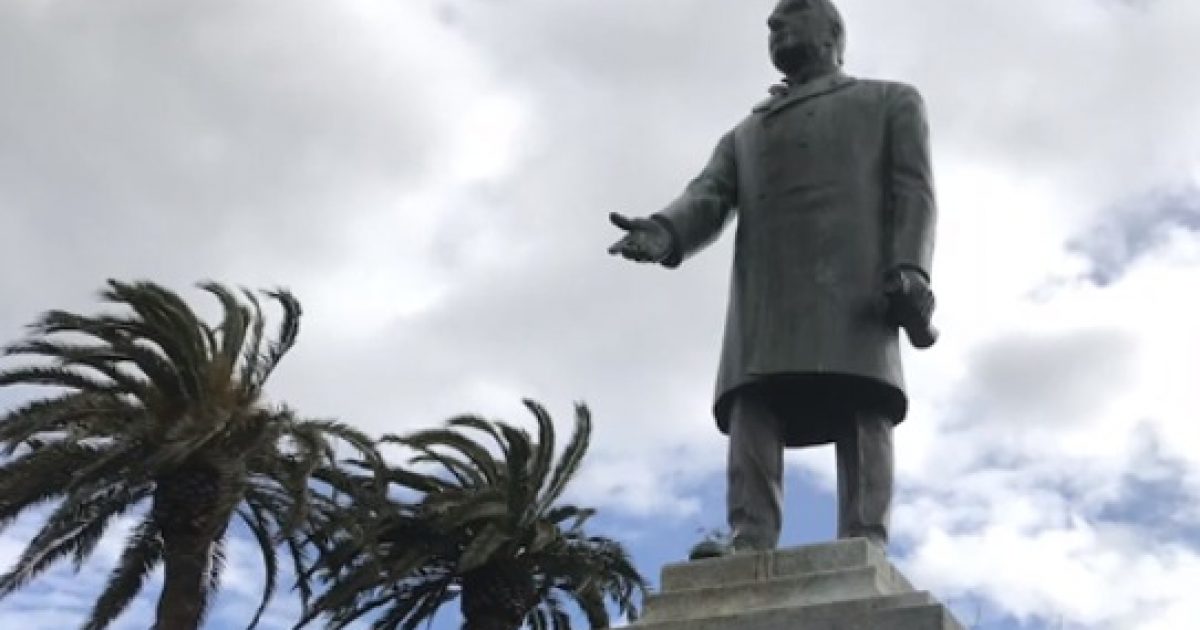 Native Americans now are joining the crowds that are offended by historical statues. In Arcata, California there is a statue of President William McKinley. He is now being targeted for two reasons. One reason, if you can understand the relationship, is because President Trump is a racist in their eyes. The other reason is that President McKinley presided over our nation in its westward expansion. That makes him a racist as well. The City of Arcata's leadership now has the guilt of the sins of McKinley on their hands. Their action will be to destroy history as if it never happened. When will book burnings begin? Those history stories can be might offensive, you know.
As Written and Reported By Emily Zanotti for the Daily Wire:
Activists in Arcata, California, are looking to topple a statue in the city's central square, but this time it's not going to be of a Confederate general or anyone associated with the Civil War; they're toppling a statue of President William McKinley, for his crimes, they say, against Native peoples at home and abroad.
"Put a rope around its neck and pull it down," one activist shouted at a recent rally demanding the statute's removal, according to the LA Times. Others suggested McKinley should go because of his support for "settler colonialism" that "savaged, raped and killed."
Local Native American tribes and other assorted activists targeted the statue after a Charlottesville, Virginia, white supremacist rally to save a Confederate statue turned violent. Arcata officials claim the incident forced the city to look inward at its sins against the Native population and to consider removing the statue as a protest against what they believe is "racism" on the part of President Donald Trump.
Arcata residents say they believe there's no marked difference…..
KEEP READING THERE IS WAY MORE HERE:
Trending: Kanye West: 'I Am Running for President of the United States'
Now Activists Want To Topple Statues 'Offensive To Native Americans' | Daily Wire
take our poll - story continues below
Should Congress Remove Biden from Office?
Completing this poll grants you access to Great American Republic updates free of charge. You may opt out at anytime. You also agree to this site's Privacy Policy and Terms of Use.