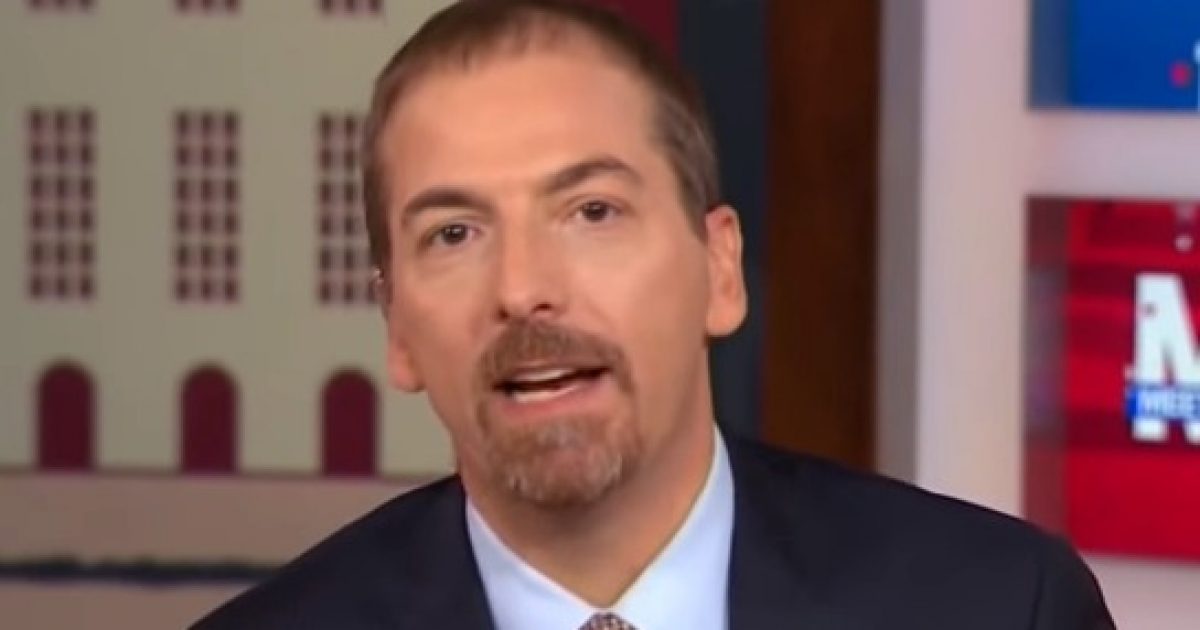 CNN's Chuck Todd does not believe there is much media bias. He penned his arguments in an article in the Atlantic. According to Chuck Todd, only Roger Ailes and the FOX Network is guilty of any bias. According to him, FOX does not use facts in its reporting. All of his line by line article is taken apart by John Sexton for HotAir. You must read the whole thing.
As Written and Reported By John Sexton for Hot Air:
NBC's Chuck Todd wrote a piece for the Atlantic yesterday in which he says it's time for the media to stop allowing accusations of media bias to go unresponded to. Instead, he wants the media to start fighting back against those who make the accusations, especially against Fox News.
Trending: More Dirt On Adam Schiff Emerges

Some of the wealthiest members of the media are not reporters from mainstream outlets. Figures such as Rush Limbaugh, Matt Drudge, and the trio of Sean Hannity, Tucker Carlson, and Laura Ingraham have attained wealth and power by exploiting the fears of older white people. They are thriving financially by exploiting the very same free-press umbrella they seem determined to undermine…

take our poll - story continues below

Do you think Cubans are fighting for healthcare or freedom from Communism?

Completing this poll grants you access to Great American Republic updates free of charge. You may opt out at anytime. You also agree to this site's Privacy Policy and Terms of Use.

Take the word balanced. It sounded harmless enough. But how does one balance facts? A reporting-driven news organization might promise to be accurate, or honest, or comprehensive, or to report stories for an underserved community. But Ailes wasn't building a reporting-driven news organization. The promise to be "balanced" was a coded pledge to offer alternative explanations, putting commentary ahead of reporting; it was an attack on the integrity of the rest of the media. Fox intended to build its brand the same way Ailes had built the brands of political candidates: by making the public hate the other choice more.

There are some great journalists at Fox, including Chris Wallace, Bret Baier, and Shep Smith, but it's not an organization that emphasizes journalism. Instead, Ailes created an organization that focuses on attacking the "liberal media" whose "liberal bias" was ruining America. Almost any big story that was potentially devastating to a conservative was "balanced" with some form of whataboutism. The Ailes construction has been so effective that these days, I often get mail from viewers who say: Now that you've focused on all of President Trump's misdeeds, you are biased if you don't dedicate the same amount of time to Hillary Clinton's misdeeds. It seems completely lost on this segment of the population that one person is the leader of the free world, and ….
KEEP READING THERE IS WAY MORE AT THE LINK BELOW:
Chuck Todd declares war on the idea that 'media bias' exists