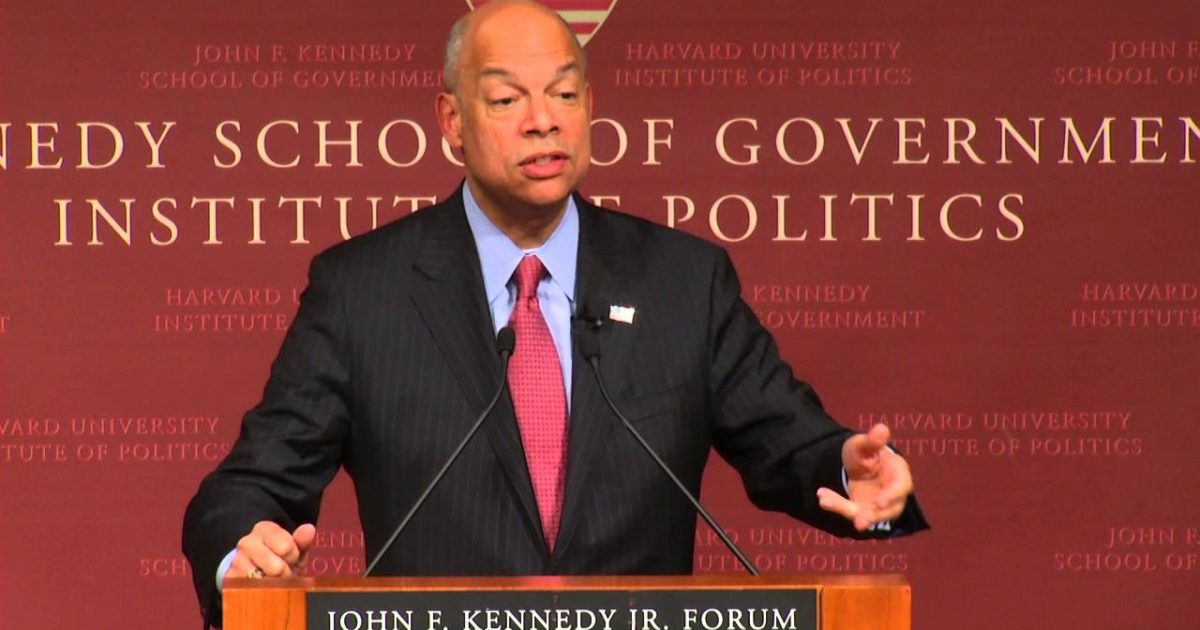 When former President Obama's head of the Department of Homeland Security warns the Left against abolishing ICE, you know that this is serious business. In an op-ed in the Washington Post, that is the warning issued by former DHS head, Jeh Johson. He pulled no punches. He talks about how such a move as abolishing ICE would compromise public safety. The genie is already out of the bottle. Can the Democratic Party get it back in the bottle? Read more here.
As Written and Reported By Scott Morefield for the Daily Caller:
Former Homeland Security Secretary Jeh Johnson pushed back against Democrats calling for the Immigration and Customs Enforcement agency to be abolished in a Friday op-ed published in the Washington Post.
Trending: Kanye West: 'I Am Running for President of the United States'
The op-ed, titled, "Abolishing ICE is not a serious policy proposal," likened demands to abolish ICE to a hypothetical demand from those who wanted to end the Vietnam war by abolishing "the entire Defense Department."
take our poll - story continues below
Should Congress Remove Biden from Office?
Completing this poll grants you access to Great American Republic updates free of charge. You may opt out at anytime. You also agree to this site's Privacy Policy and Terms of Use.
"Obviously, that would have completely compromised national security," Johnson wrote, adding that ending the agency "would compromise public safety" as well.
"Calls to abolish ICE only serve to sow even greater division in the American public and in its political leadership, damaging any remaining prospect of bipartisan immigration reform," wrote Johnson.
This is one of the things Americans hate about Washington — that politics has become the end, not the means. Most Americans — whether in Laredo, Tex., or Queens, N.Y. — do not embrace the emotional and absolutist views of immigration on the extreme right or on the extreme left. They simply want to secure the country's borders, to eliminate the inefficiencies in the system and to treat fairly the undocumented people who were brought here as children and have committed no …..
THERE IS WAY MORE AT THE LINK BELOW. KEEP READING!!
Obama DHS Sec Rebukes Dems: Abolishing ICE 'Would Compromise Public Safety' | The Daily Caller