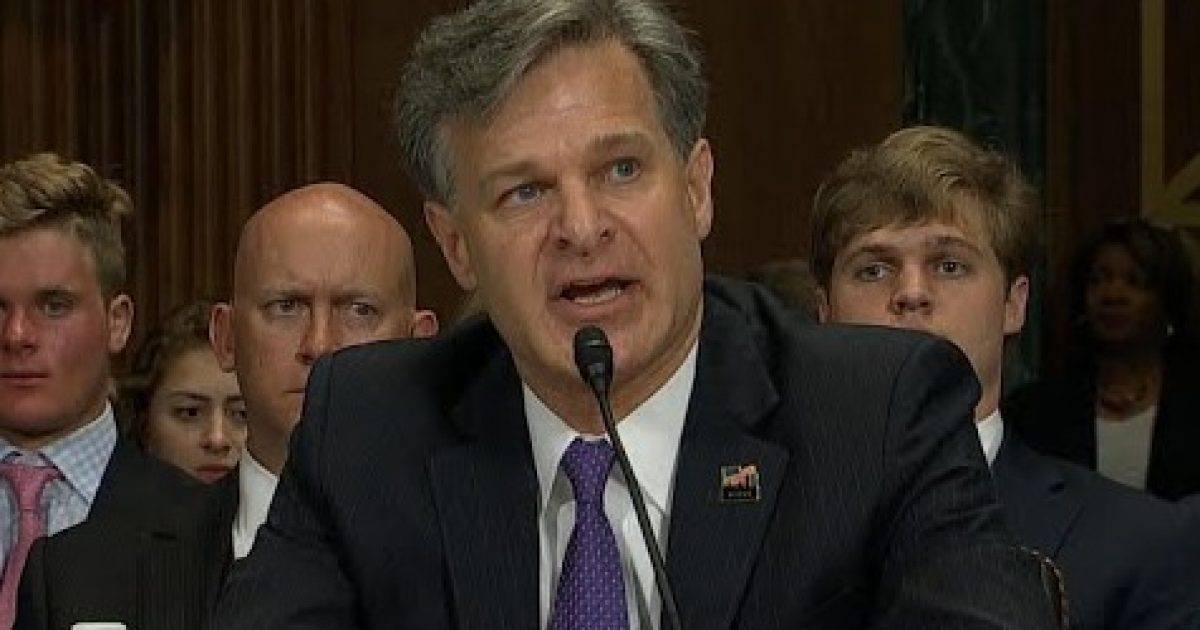 In this day of computers and instant communication, cyber-security is of primary concern to any member of the intelligence community. The last thing that you want is to have an enemy agency reading your mail or browsing through your network servers. Just look what Wikileaks has done with all of the data that was leaked to them. That being said, there seems to a bleeding from the top of the FBI's cyber-security leadership. Just look at who has recently resigned and gone over to the corporate side lately. Christopher Wray, the head of the FBI, seems to be in denial. Maybe Mr. Wray should have a bit more concern.
As Written and Reported By Naomi Lim for the Washington Examiner:
A slew of top cybersecurity officials are exiting the FBI, despite the ongoing threat of attacks to the country's digital infrastructure from foreign adversaries, according to a report.
Trending: Damning New Evidence "Appears"
Scott Smith, the FBI's Cyber Division assistant director, is leaving his post in July, and his deputy, Howard Marshall, has already departed for the private sector, per the Wall Street Journal.
take our poll - story continues below
Should Congress Remove Biden from Office?
Completing this poll grants you access to Great American Republic updates free of charge. You may opt out at anytime. You also agree to this site's Privacy Policy and Terms of Use.
David Resch, the FBI's Criminal, Cyber, Response, and Services Branch executive assistant director, is also stepping down, even though he was only appointed by FBI Director Christoper Wray in April.
Carl Ghattas, the FBI's National Security Branch executive assistant director, and Jeffrey Tricoli, the senior official who co-lead FBI foreign influence task force, are departing for corporate jobs.
The exodus comes after President Trump has repeatedly attacked the FBI, and in the face of Director of National Intelligence Dan Coats issuing a recent warning that "the warning lights are blinking red again" regarding cyber attacks.
In addition, an annual survey of FBI……..
KEEP READING THERE IS WAY MORE AT THE LINK DIRECTLY BELOW:
Multiple cybersecurity officials to leave FBI amid warnings of continued threats