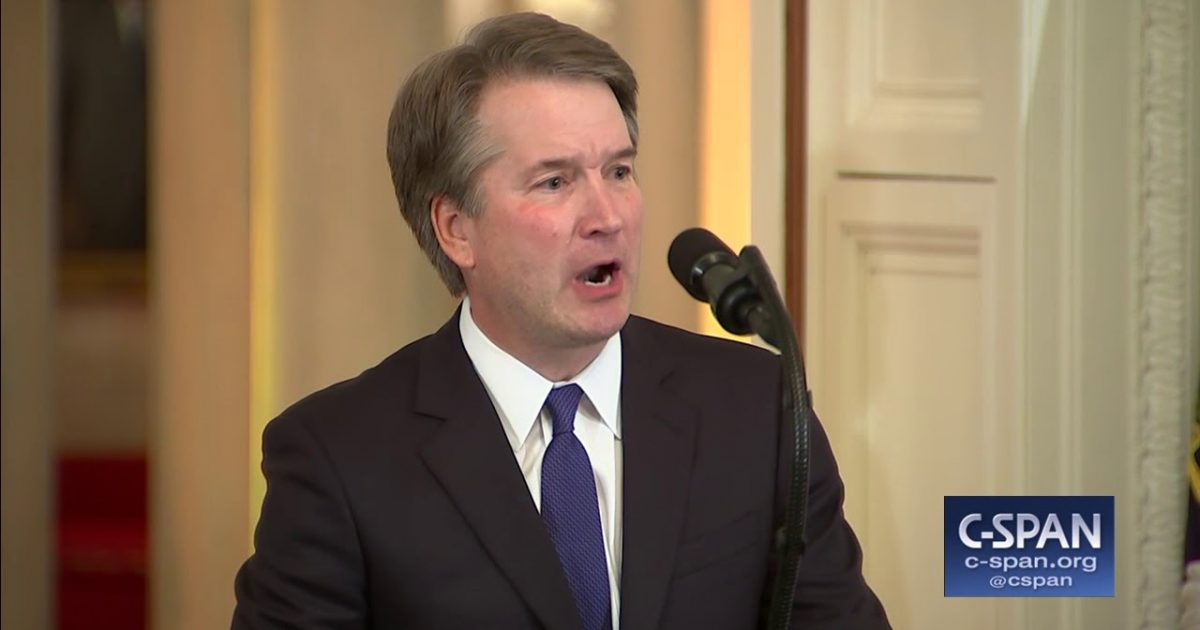 If you happened to have missed it, President Trump tossed off a government shutdown tweet the other day. He wants the spending bill done his way with his projects funded. The wall is one of those items. There is a potential monkey wrench potentially in the works over the Brett Kavanaugh Supreme Court nomination. Here are the risks that such a move would cause.
As Written and Reported By Chad Pergram for Fox News:
Fights over a government shutdown rarely have anything to do with confirming a Supreme Court Justice. But that may not be the case this year.
Government funding expires October 1. That coincides with the start of the Supreme Court's new term, the fabled "First Monday in October." Senate Majority Whip John Cornyn, R-Texas, characterized October 1 as a "target" to confirm President Trump's pick for the high court, Brett Kavanaugh. But Senate Majority Leader Mitch McConnell, R-Ky., gave some wiggle room to that date. The Kentucky Republican suggested last week that there would be no problem confirming Kavanaugh "past the first Tuesday in November."
Two things. It's believed that it may actually take the Senate a week or two in October to finish the Kavanaugh nomination. Democrats also are yelping for Kavanaugh's documents. It's possible Republicans could call the Democrats' bluff, and drag out the nomination close to the midterms. Such a gambit would tether vulnerable Democratic senators facing challenging reelection campaigns to Washington. That would keep those Democrats off the campaign trail, and maximize focus on how they may vote on Kavanaugh, days before the midterms.
Trending: Nigel Farage Warns of Globalist Plot
So here's the problem for Republicans regarding a possible shutdown:
take our poll - story continues below
Completing this poll grants you access to Great American Republic updates free of charge. You may opt out at anytime. You also agree to this site's Privacy Policy and Terms of Use.
McConnell and House Speaker Paul Ryan, R-Wis., went to the White House last Wednesday to discuss government funding with the president. Fox News is told they emphasized the importance of letting Congress do its work on spending bills this summer……
THERE IS WAY MORE HERE. CLICK THE LINK BELOW:
How potential government shutdown could throw wrench into Brett Kavanaugh confirmation | Fox News